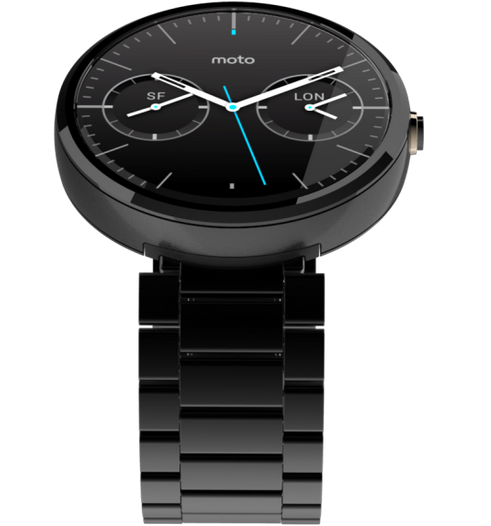 The price of the Moto 360 has dropped in the USA recently, but here in sunny Britain we've only just been blessed with a price drop. It's only on the light finish Moto 360 but it's £40 off and you can't argue too much with that.
You can select your choice of a black or stone leather band and then just whack in the promo code UKM360DEAL at checkout to enjoy the discount.
Here's a screenshot of my checkout page, just before I realised that I need to spend money on something called "food". Off to Aldi I go instead..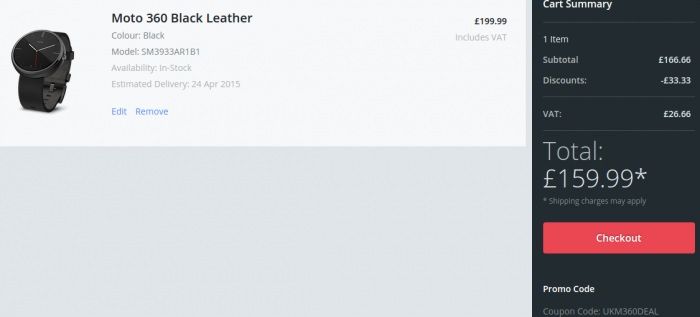 Click this way to go and buy your watch.