A couple of weeks ago we revealed that EE were to dish out powerbanks for nothing. If you're an EE customer today is the day to get texting if you want one. All you need to do is text "POWER" to 365 to receive a promotional code, then you can get yourself one from your nearest EE store for absolutely nothing. The text will cost you 35p
After you've received it, simply charge it off a standard charge and then, when you're out and about and in need of juice, you simply plug the thing into your phone to get some added power. Even better, you can pop into an EE store and swap yours for a fully-charged one if your EE Power unit is running low. Handy eh?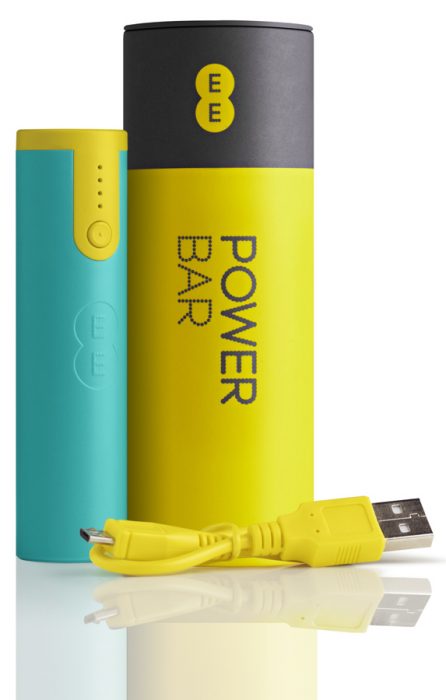 Inside the EE Power Bar is a 2600mAh battery and it's guaranteed to recharge 500 times. There's indicator lights to show how much charge is remaining and there's a microUSB lead to charge the Power Bar (that takes about 4 hours) and also your phone in turn. You even get an LED torch so you can find your way in the dark.
Each EE Power Bar typically gives one full smartphone charge per use. The free EE Power Bar is available to all active EE customers with a mobile or EE broadband plan from today, so get going.
Please see below for full details or head to ee.co.uk/EEPower for the full run-down. Oh, and if you're not an EE customer and really want one, it'll cost you £20.
Update – Looks like this is proving to be pretty successful. Queues are forming in EE stores and the texts are taking a while to come back (presumably due to load). Here's a picture sent by Ben Wood on Twitter..