The quality of camera phones is generally very good, especially on high end models.
However, with a few exceptions, significant changes in magnification normally requires software-based image manipulation when on a smartphone.
There are a few options available for altering lenses on phones, and one that impressed me at the Gadget Show live 2015 was the instaLens magnetic clip on lens, which has advertised compatibility with all smartphones.
Adding the Fitting 
To provide a quick and secure fitting onto your phone, the instaLens comes supplied with a number of stick-on magnetic rings which you attach around your camera's existing lens. As the instaLens has a metallic base, it simply snaps into place.
There are several different instaLens options availabl;, in this article we are looking at the wide/macro version.
Two Lenses in One
Rather cleverly, the instaLens wide/macro features two lenses in one housing, providing both a wide angle broad scope lens, and quickly unscrews to reveal a powerful macro lens for the magnification of small objects.
The Proof of the Pudding
So it all sounds great in theory but how does it work in practice? To test the InstaLens I attached it to my iPhone 5s, and all the shots below are taken with the same device.
As standard, the iPhone 5s takes good quality images but provides quite a narrow field of view, by clipping the Wide Lens on you instantly get a significantly wider and slightly taller view.
In testing the wide angle lens, I did lose a tiny bit of detail in the shots but was able to get more into the viewfinder, making it great for scenic shots.
I also occasionally noticed a hint of a black ring around the edges of the shot, although this was fixed by slightly moving the lens.
In the Gallery below each pair of photos is taken from the same position, the first without the instaLens and the second with.
As expected the instaLens also compliments panoramic photos very well.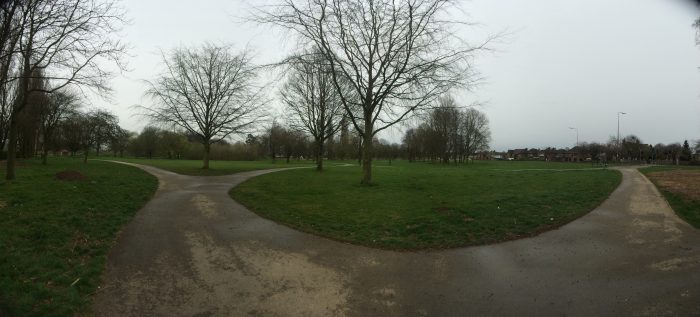 However, the real star of the show is the macro lens, which is capable of capturing tiny detail on objects way beyond what's normally possible on the iPhone. The level of detail I was able to capture was simply stunning and this really opens up a whole new arena in mobile phone photography.
As a extra test I used the macro lens to record a time lapse video of a caterpillar building a chrysalis, given the windy conditions the results were spectacular and are shown below.

In Summary
The instaLens wide/macro lens is a nice idea, implemented well and at less then £30 for 2 lenses, represents good value for money.
The wide lens is good, but the macro lens is exceptional and worth the money alone.
You can check out the instaLens website at http://uk.instalens.co/  or share your instaLens photos with @instalens on Twitter  or @insta.Lens on Instagram