Honestly it seems like we're getting some sort of taxi app every week here at Coolsmartphone HQ. Today it's the turn of SPLYT, who've raised our eyebrows by offering shared taxi fares to reduce the cost of getting around and 99p rides for a week, beginning next Monday (13th).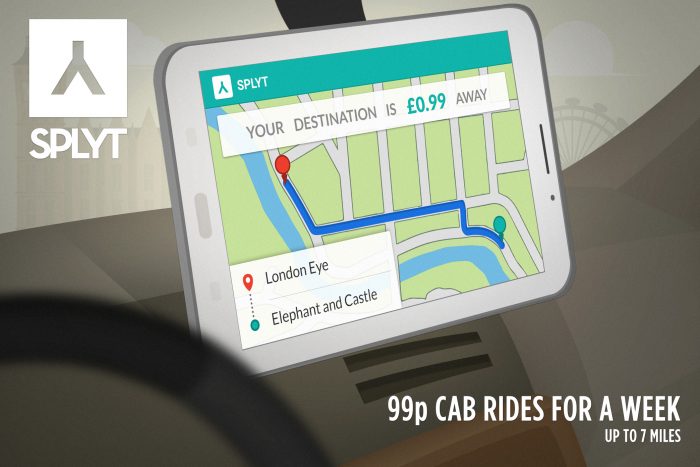 It looks like the app will be available on iPhone / iPad only at first, beginning April 10th. You basically share your journey with another passenger travelling on a the same or similar route at the same time. There's security protocols built in, such as females only sharing together and you can share or reject fellow "Splytters", plus there's rated rider profiles too. This is the first app to offer complete control over who you share with, and it'll reduce the cost of the ride if you do.
The people behind this promise that there's no surcharges, and you'll get free in car Wi-Fi. The app also features in-app payments so you don't have to faff around with money.
Grab the app on Friday for iOS or get it on Android "shortly after" via www.justsplyt.com. The free rides are restricted to 7 miles or less and you're limited to two journeys per day next week.
As is becoming sadly familiar with useful but niche apps like this, Windows Phone owners will need to stare into the sky at this point.