We knew it was about to happen. Apple announced EE would be a partner for WiFi calling back in Sept 2014 and with the announcement of support for Wifi Calling on the Galaxy S6 and S6 Edge from the 10th April, it was only a matter of time.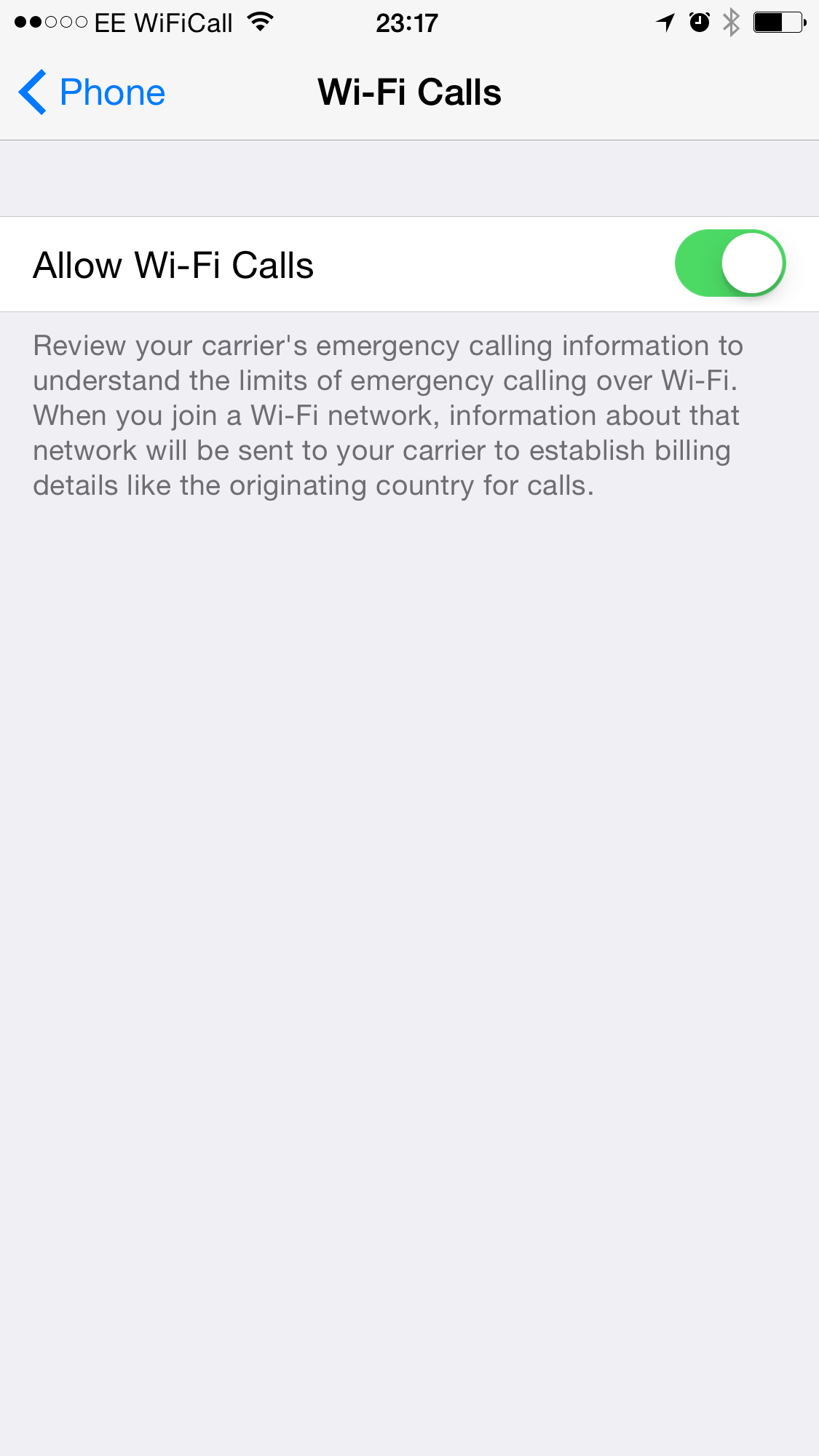 That time is now upon us. Speaking to EE earlier they have been enabling the "product" on everyone's account over the last week or so, and with Apple dropping the new iOS 8.3 update this evening it's now enabled earlier than the previously-mentioned 10th April launch.
However, it's not all good. If you use the call forwarding features on your Mac or iPad to enable calls through those other devices, EE's Wifi Calling will disable that function from your phone.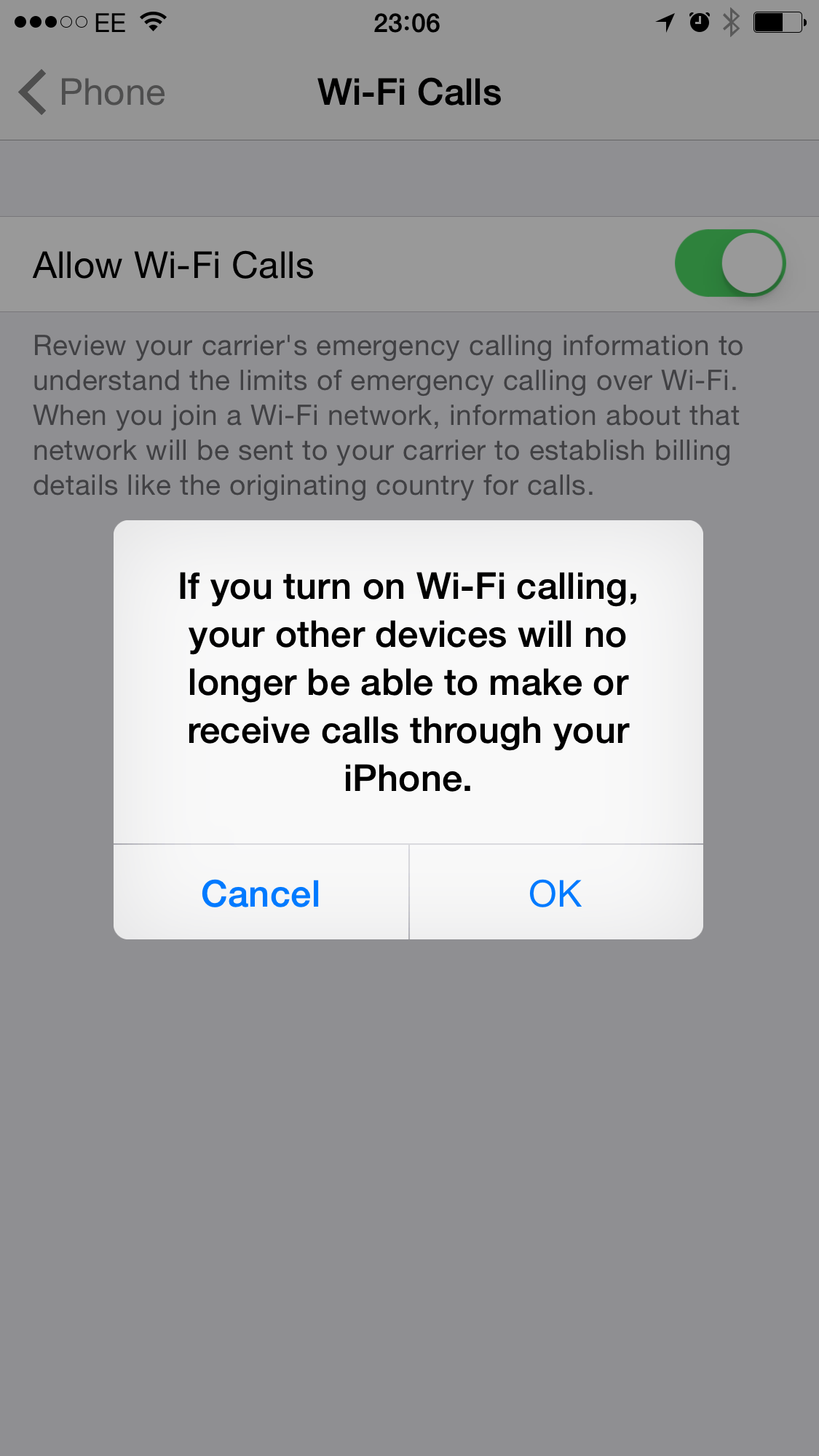 Did Apple do this deliberately because of the original EE announcement being focused on the S6 and S6 Edge?
Surely not.