Today is going to be a good day for OnePlus One owners.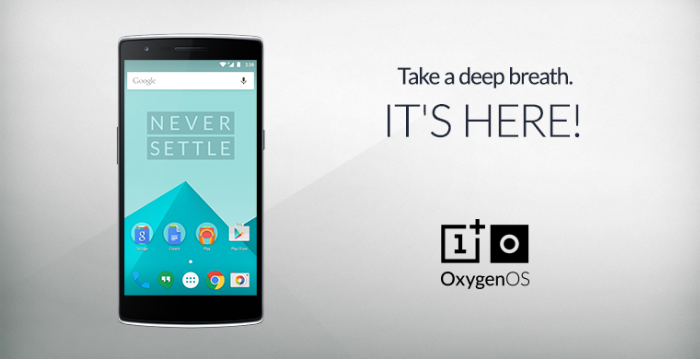 The eagerly awaited Lollipop update for the OnePlus One is now available for download and manual flashing. This is the version that's free of all the Cyanogenmod extras, it's basically just like a Nexus Lollipop ROM. OnePlus posted this on their blog, is it a dig at Cyanogenmod? Or just the other phone manufacturers?
We want to be careful that we aren't adding features simply for the sake of differentiation. We've implemented some important features thus far, but they are subtle and meaningful. That's our philosophy behind OxygenOS: keep it light and essential.
To download this head over to the instructions page here. It'll be a manual installation as the change from Cyanogenmod to this will be too drastic to do OTA, so make sure you backup before flashing it. Enjoy, be safe.
Update – Initial reports are that it's rather buggy. So only proceed if your really desperate to have a buggy phone.
The list of known issues is as follows:
When printing images, printer service may stop.
Cannot hang up a call using headphone line controls (intermittent).
OTG can only recognize FAT32 file system.
During system update, display of wifi/data notification may be incorrect.
During system update, display of version number may be incorrect.
Files sometimes crash when uploading files to the cloud.
Files may crash when renaming image filesFiles does not support multi-select deletes.
Source – OnePlus