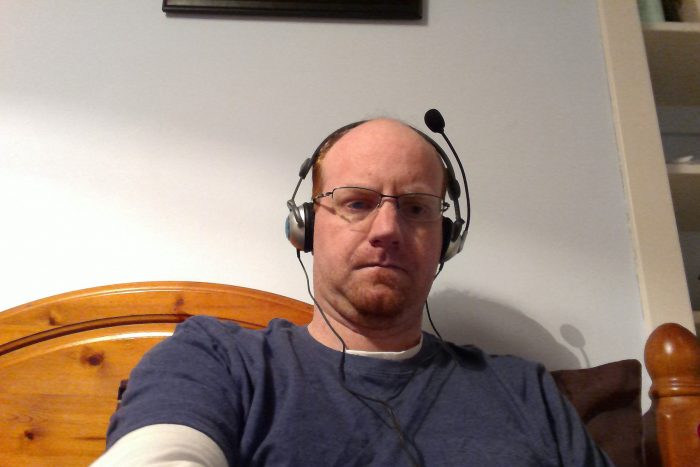 I am a father of a young boy and even though I do actively try and minimize his time using gadgets it is an inevitable part of live theses days that they will use them. The other day I came home from work and he saw that I was wearing some over-ear headphones. He thought that they were great and asked if he could try them on so I let him.
Ever since then he has been wanting to try my headphones again, so we decided to get him some of his own.


We got him some KidzGear Headset Headphones as they were inexpensive and also included the mic function which we thought will be useful when he gets a bit older and starts to need to use a headset. Here is a unboxing video below.
Testing
Although I do admittedly look quite daft using the hedaphone's myself they actually don't sound half bad and the volume limiter cable does really make a difference to the volume levels. The mic seems to pick up sound very clearly as I actually used these headphones for last weeks podcast to try them out. The headphones themselves Cost £19.99 and are available to order from Amazon. Unfortunately they don't have the one with the boom mic any more it seems but this is not vital to be honest.
How does my son like them well the first good sign is he keeps them on which is no mean feat as he is fussy with things on his head (his bike helmet is a nightmare). He loves that he can use them on his iPad with out us hearing what he is doing. I have to say that it has been great for us as we no longer hear "Ben and Holly" or "Peppa Pig" in the early pre-coffee hours.
I found them to be comfortable and the volume was a satisfactory level so as not to damage young eardrums. We are about to be going away on our holiday for the year and these headphones will almost certainly be getting packed so he can watch a film on the flight and let us get some rest (so we hope). Having the included headphone splitter in the pack as well will allow me or my wife to also watch the film with him so he doesn't feel that he is being ignored and that we are still engaging with him.
Conclusion
I know that some parent's might disagree with us allowing the use of things like iPads and the like at a young age but it is something that I feel is very heard to ignore. I think that as long as it is done in a manner where it is structured it can be a very useful tool and that is the important thing. The use of technology at a young age is the normal now so instead of fighting a battle you ultimately loose embrace it by using tech that has been designed to enhance the experience. This is what the Kidzgear Headset Headphones do in a nut shell and they do very well.
As the old saying goes happy kids = happy wife = happy life