This is not an April Fool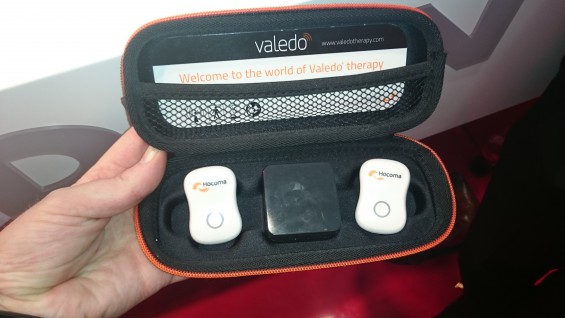 Those of you who were following our MWC coverage will already be familiar with Valedo. for those of you who wern't following our exploits at MWC here is a recap1, Valedo is a wearable that will help you improve your back health via play.
I was very excited to get hold of this bit of kit as I had been keen to see what it could do to help me with my bad back. So on with the unboxing.

The kit contains the actual sensors, a double ended USB Cable and a box of one hundred slips of double sided medical tape. The clever part is the App which is currently only for iOS as the Android one is still undergoing development. In the game you control a character who is a robot. You help him navigate through various different levels by moving your body in the manner described letting the sensors pick up the motion.
So far it all seems to be very good and simple to use, the review will be coming very soon once I have had a chance to test it for a week or so.