Don't get me started about politics. One group tell you that things are great. The other guys say that things are still rubbish. Me? I'm voting Monster Raving Looney. I think they're marginally better and my local MP is dressed as a chicken. Brilliant.
If you're not feeling the "recovering economy" just yet then you can save cash by swapping between supermarkets. You'll probably already be aware of the mySupermarket App which does a lot of the leg-work for you. It lets you compares prices so that you can see if the toilet roll is cheaper in Asda or Morrisons. Then you know which way to go before you head out, because we're not loyal to our supermarkets any more. Oh no, we're promiscuous purchasing people.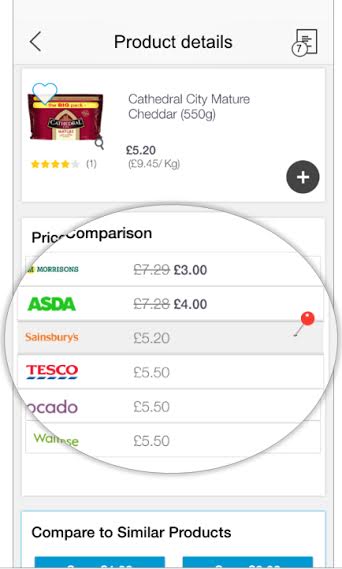 The new version of the iOS app has probably already made it into your pocket, now has one or multiple shopping lists, so you can plan your trips to multiple shops more easily. So, if you have an Asda near your home and a Tesco at work, the app will create a list for each shop so you get the cheapest selection based on what you want to buy.
Other features include a "Saving Centre" which gives suggestions on items you could swap to save even more cash.
So, if you want to save money, get this app downloaded. If you just use it for relatively expensive items like washing powder, dishwasher tablets, fabric conditioner etc then it's still going to save you cash.
As for me, I'll be in Aldi buying stuff from the middle section. Oooo.. I need those sports shorts and socks… I need that USB charger…
The updated Android app is to arrive very shortly.