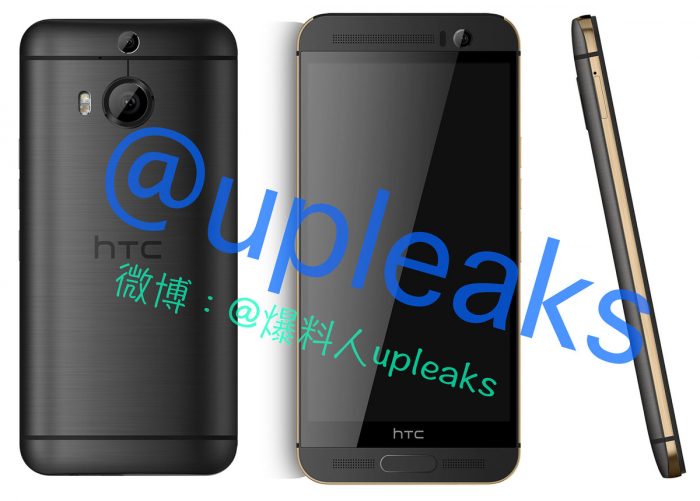 HTC has sent out invites in which it clearly teased a new HTC One M9 variant with the One M8 Duo camera set up. Tie this in with the leaked images from the normally spot on @Upleaks on twitter, and could this be the rumoured HTC M9+?
From viewing the image, it appears the same image from the HTC invites for an upcoming announcement on 8th April. The design appears the same as a regular M9, with some additions — that second rear camera we'd seen previously and a Samsung-style fingerprint scanner beneath the screen, and another colour combo gunmetal grey on the front and back, with gold accents on the side, which I feel personally is the best colour variant.
Reports from@upleaks and others point to a tweaked M9 design for China and parts of the EMEA (Europe, Middle-East and Africa) region with a 5.2-inch Quad HD display (not exactly worthy of its rumoured '+' moniker), a high-end octa-core MediaTek CPU (no Qualcomm chipset) and 3GB of RAM.
We don't know if we will see this device here in the UK, so come April 8th we will be watching the announcement closely.
Via @upleaks