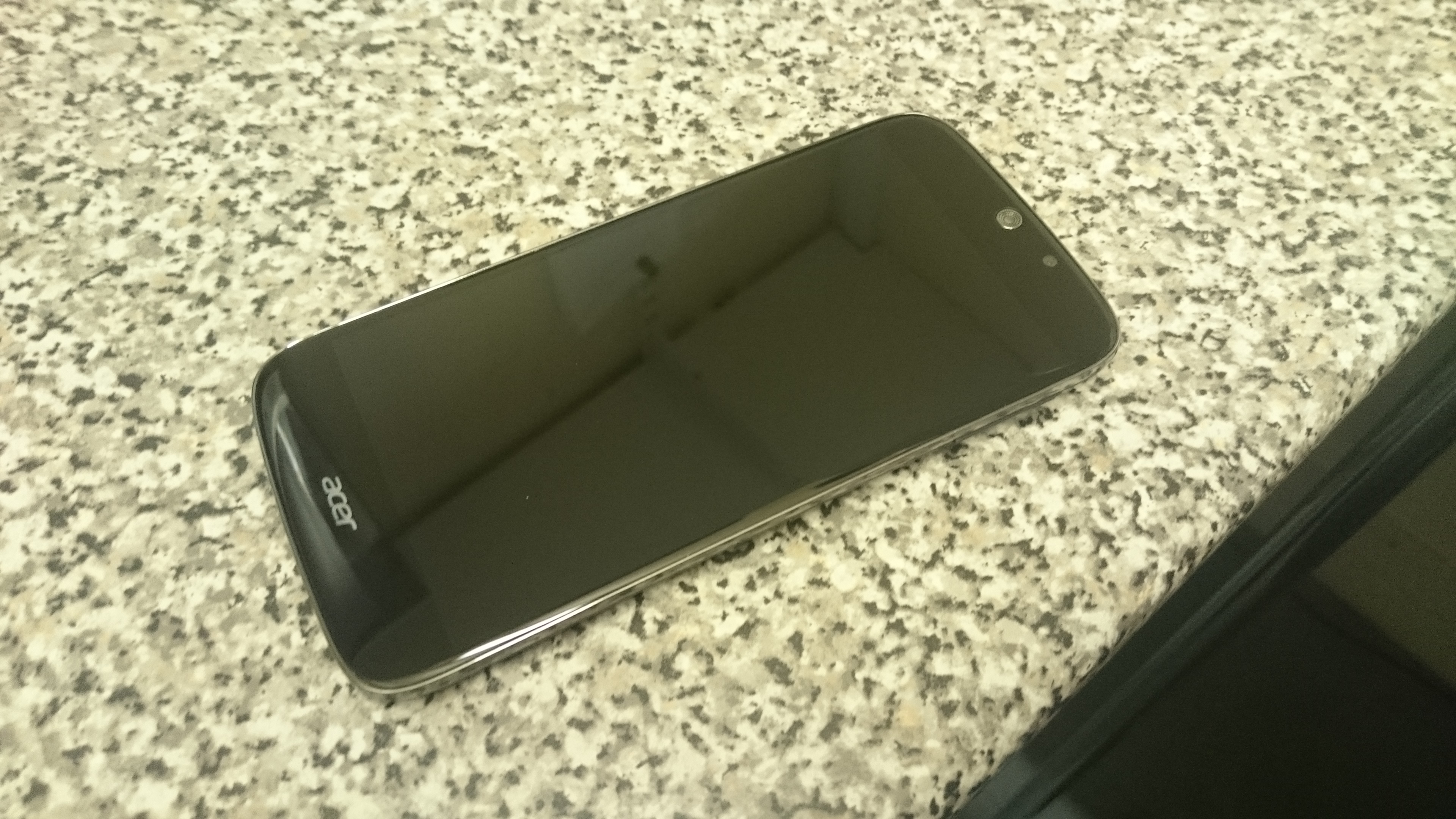 It has been a while since I have done a review of a new phone so when Acer asked me to test the new Jade S I figured I would give it a shot. I had done a small article when the prices were announced a while back and I knew what to expect Specs wise so I wasn't overly enthused by the phone before it arrived. Having spent some time with it have my feeling towards it changed? Let's dig in and find out.
Design
Here is my unboxing which covers the design pretty well.

The phone comes in a fairly subtle and understated box and upon opening the flap you see the phone front and centre. In the adjoining compartment is where you will find the charger and headphones. Under the phone there is the usual warranty information and SARS test results. The phone itself is quite a nice design and has some very nice design cues through out.
Let's go for a quick tour. Up front we have a 5.1" inch TFT display which according to the specs features 2.5d glass although I have failed to notice. The earpiece sits up in the top center where it should be and alongside this you have the ambient lighting sensor and the Front facing Camera which is a 13mp sensor and is adequate.
Down the right hand side is the volume keys; on the left hand side we find the Combi nano sim and Micro SD slot. The tray is a bit different in that it will also accommodate a second sim if memory is not required. This is a nice touch and I am glad to see Acer using it. This may not be the same in the UK version tbh.
The bottom contains the micro USB charger which will also support USB on the go out of the box. Up top we see the power and wake/lock switch and a mic. Lastly around the back we have two circles one of which contains the DTS backed speaker and the other contains the camera module The back panel has a nice texture to it allowing for a secure grip. Apart from the camera bulge the back of the phone is flush and it seamlessly merges with the exterior and the top of the phone.
Overall this is a nice handset that has been well made and put together. The only real complaint are the bezels above and below the screen as these are massive i.e. iPhone size and they serve no purpose as there is no capacitive buttons etc. Really in today's designs this is inexcusable and Acer should have done a better job here.
Hardware
The phone is within the mid range category but only just as it has a few things stopping it from playing with the bigger flagships.
Here is Specification list
Screen Size- 5.1″(12.7 cm),Touchscreen, 1280 x 720 pixels, 294 ppi, IPS LCD
Processor – MediaTek Octacore 1.50 GHz, 2 GB RAM, 16GB Memory, Micro SD up to 32GB
Camera -13mp Rear Facing Camera, F1.8, Popup Autofocus, Touch to focus, Face detection, Geo tagging, High Dynamic Range mode (HDR), Panorama
5MP Front facing Camera
Dual SIM
Connectivity-GSM:850, 900, 1800, 1900 MHz
UMTS:900, 2100 MHz
Data:LTE Cat 4 (150/50 Mbit/s), HSDPA+ (4G) 21.1 Mbit/s, HSUPA 5.76 Mbit/s, EDGE, GPRS
Wi-Fi – 802.11 b, g, n, Hotpost
Bluetooth 4.0
Micro USB 2
Sensors – Accelerometer, Ambient Light Sensor, Proximity Sensor, Compass
Battery – Talk time: 6.00 hours
Stand-by time: 10.4 days
Capacity: 2300 mAh
OS – Android KitKAt 4.4.4
Colour – Black
Height – 143 mm
Width – 69 mm
Depth – 7.8 mm
Weight (Approximate) – 120 g
As you can see the main thing against the phone is the relatively low spec processor and the low internal memory other than that the phone is quite high spec. Considering the price point of this phone is £219.99 You are getting very good value for your money. Especially if you get the version we are reviewing here as it has the option of dual sim if you forgo the memory card. I would like to have seen a camera shutter key as the camera is using a good sensor so it seems a waste if you are not going to be able to keep it steady during shots.
I also found that the phone was to big for the sleep/wake button to be were it is on the top as I cannot reach it anymore and I have to readjust my grip in order to use it, risking dropping the phone.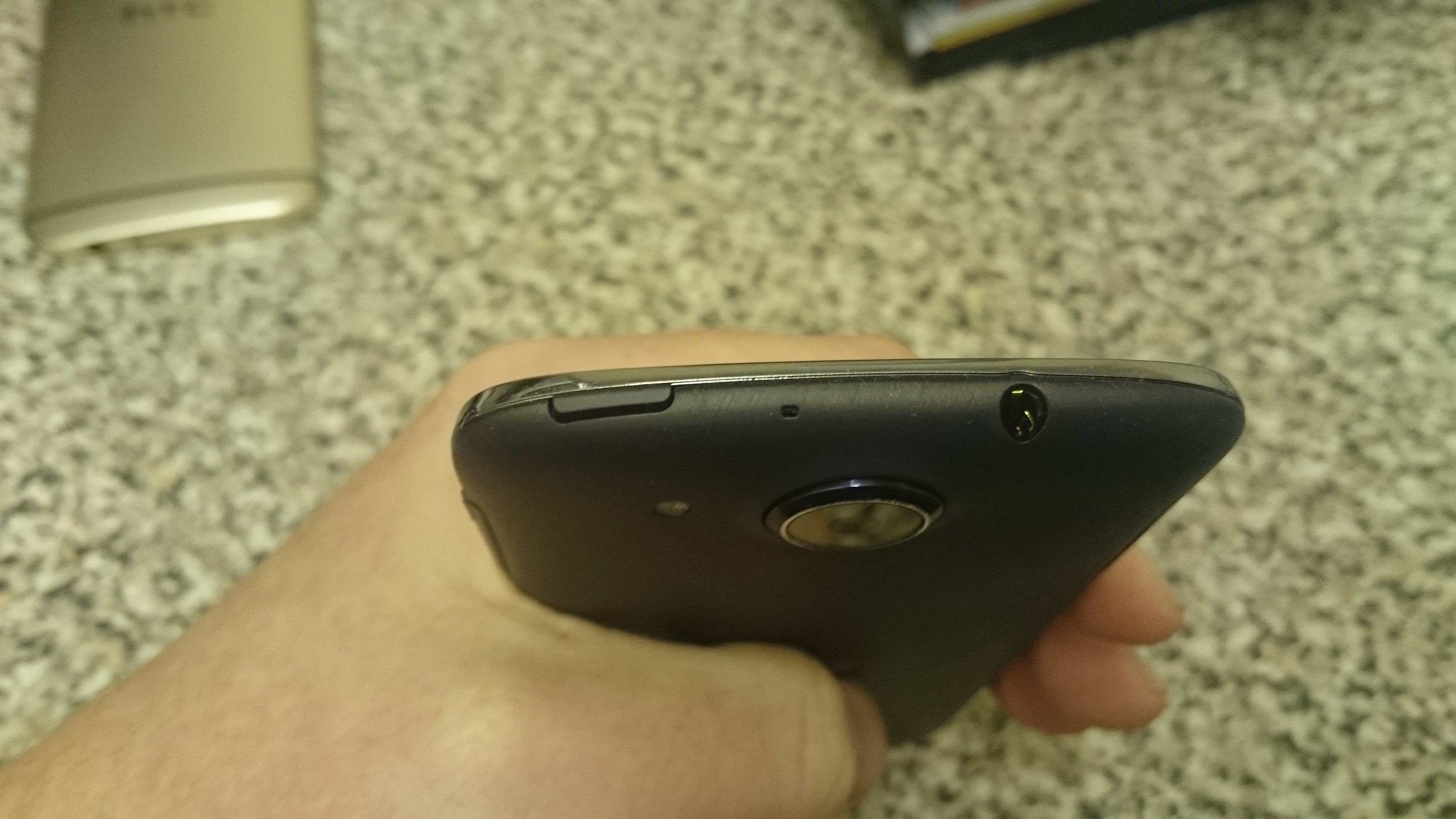 DTS audio technology is also included, unfortunately is not the new Headphone X technology that I was shown at MWC, as this would have made a massive difference to the phone. It does still allow you to adjust the audio profiles and and it does enhance the volume slightly. The main issue is that the loudspeaker is very quiet indeed I struggle to hear it when playing music from Google Music and media on Youtube really cannot be heard at all unless in an absolutely silent environment. Over headphones their is no issue at all.
The last bug bear was that when I was on a call the recipient had great difficulty in hearing me as if you are right handed (which I am) it was very difficult to not cover the mic. It seemed to be fine if I held the phone in my left hand or held it further up on the body of the phone. This could potentially cause the phone to be dropped as it an unnatural way to hold the phone again.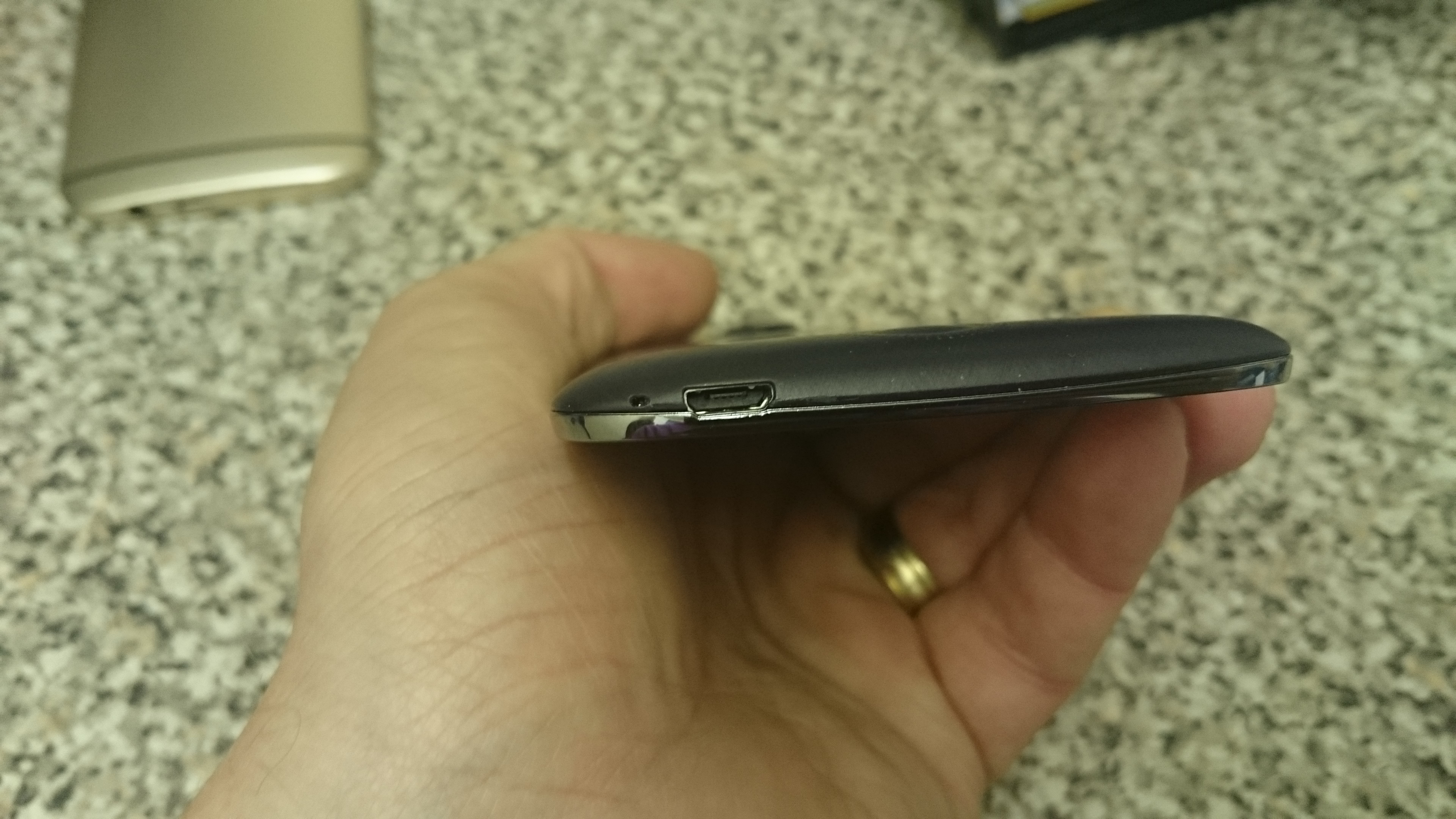 Software
The phone has Android 4.4.4 at its heart and immediately once out of the box it prompted me to do an update but it wasn't to Lollipop it was just a bug fix update. The phone has got a custom launcher called Acer Home which in the large scale of things is not actually that bad as they have stuck relatively true to stock android thankfully. There are a few custom apps which we will get into later on but apart from that there is not a huge amount of bloat here. I like it when manufacturers actually do think about their end user and try to give them (us) what want.
The custom apps from Acer are there in an effort to enhance the user experience by utilizing their other services. Here is a list of what they are adding.
• Acer Portal
• abDocs
• abFiles
• abMusic
• abPhotos
• abVideo
• Acer Extend
• Acer Snapnote
• Easy Hotspot
• Live Screen
• Quick Mode
• System Doctor
• Quick Guide
Fortunately these can be disabled if they are not needed. What would be even nicer is if we could remove them all together but you can't have everything now can you. I am not going to go into each of these apps but you can get an idea of what they do from reading the names. The good thing is if you were to use them then your content is backed up to Acer's cloud fro you so you don't have the worry of losing this content. Why you would need this over Google's own excellent cloud offering I don't really know but hey ho that is what we have got.
In built into the phone is an app called Clean Master. It always worries me when I see it as in my mind it tells be that the phone has not really been optimized very well. For me I just like my phone to manage the usage of memory for me and I shouldn't have to worry about it at all. Clean Master to be fair is very good at what it does and it will make a difference when you do reach the phones memory limitations, this didn't take me long really. I found that i was having to use Clean Master once a day which in my mind is one time to many. I also found that when i was using multitasking I would get ghosts from the previous app showing and in some case the previous app was still there even though I had swapped to a new app. Most of these things are all software issues and can be fixed but I don't think they will fix them.
Performance
As I have mentioned above I was not overly impressed with some ghosting and lag that I have been experiencing. Now i am normally quite forgiving of things like Lag etc. This time though it was just really annoying as it threw my multitasking completely. I have run some benchmarks on the phone to display the speed on the device.
Antutu v5.6.2 (higher is better)
Acer Liquid Jade S 28881
Moto G (2014) 4g 17350
Quadrant (higher is better)
Acer Liquid Jade S 14421
Moto G (2014) 4g 8555
Sunspider 1.0.2 (lower is better)
Acer Liquid Jade S 1139.5ms
Moto G (2014) 4g 1301.4ms
These show pretty much what I knew all along we are looking at similar sort of speeds to a 2014 edition Moto G 4G. That seems to be about fair as the phone is aiming for that market segment.
Camera
To be fair the camera unit was not that bad and it did produce some pretty nice shots. It handles low light reasonable well with the large aperture allowing loads of light into the senor giving a clear shot. In bright light the contrast was good and the skin tones were not that far from reality. It did take good macro shots although getting it into macro modes is a bit of a faf if I'm honest and I dont think it nesscery to be this complex. HDR is available and it does make a difference to the quality of the images.
Here are some samples I shot on a Sunny day in Glasgow
And finally here is a brief Clip showing the camera panning in and out of various lighting conditions, which it seemed to do with no real issue.

Summary
This is a hard one really as I want to like this phone but there are a few things here that just put me off. I cannot quite place my finger on it. I do like the build quality although it is plastic it feels nice and solid and the plastic has no rough edges etc. The screen is very bright even at its lowest settings meaning that in direct sunlight I have still been able to see things. Delving deeper into the design is where things start to unravel with the wierd placement od the sleep lock button and the 2nd mic position start to see bigger issues. I am not sure I'd the phone has been designed for a left handed user but the phone just feels awkward in the right hand you invariably end up activating the volume button with the palm of your hand.
I liked the camera apart from the finikity UI and its a big improvment over the pure Android UI. I do wish that I could remove some of the modes on the camera. Thereby getting rid of the cluttered look, however as you can see the camera is not too shabby.
If you are want a high end mid tier phone this defiantly one to consider, however if you want high end then you need to look elsewhere.
More info from here Acer
Last minute addition the if you buy from Expansys you get a free Leap fitness band!