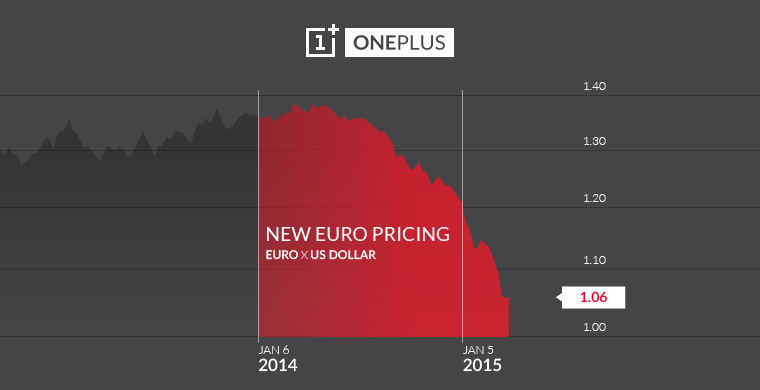 OnePlus – the company famous for their purchase invite system and high spec, low price devices – have announced that due to the declining Euro they will be increasing the price of the OnePlus One in Europe.
Currently the 16GB Silk White and 64GB Sandstone Black OnePlus One retail for €269 and €299 respectively. However, from March 25 onwards, the 16GB Silk White variant will retail for €299 and the 64GB Sandstone Black variant will retail for €349. Personally I dont think a €30 and €50 increase are small amounts to add on a device that you already have to jump through certain hoops to get hold of one.
We have no idea if we will see a price increase here in the UK, as these higher prices are similar to what the devices already retail for.
The company will be increasing the price of the handset from March 25 (i.e.. next Tuesday), so interested customers in the EU region still have a week to purchase the handset at its older price tag.
Source Android Beat