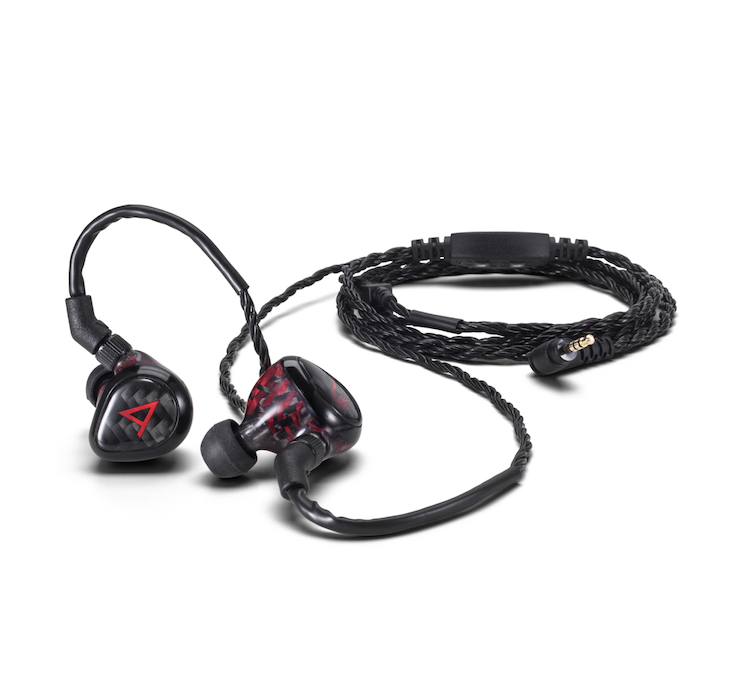 Nice looking headphones huh? They're by an outfit called Astell & Kern and they tell me that they're a "premium high-resolution audio specialist".
Can you hear the alarm bells? Can you? Well, let me tell you a bit about these special in-ear headphones. They're a "musician's choice for in-ear monitors" and are built from carbon fibre and Kevlar. They're named after songs and the press information we've received talks about carbon-fibre, burnt titanium bezels and "colourful, pearlescent buds". Yes, they scream quality, audio performance and a premium feel.
Are you ready for the price? The Angie headphones above are £899 whilst the Layla headphones below are £1999.
Wowser. I think I'll stick to the Rock Jaw one.