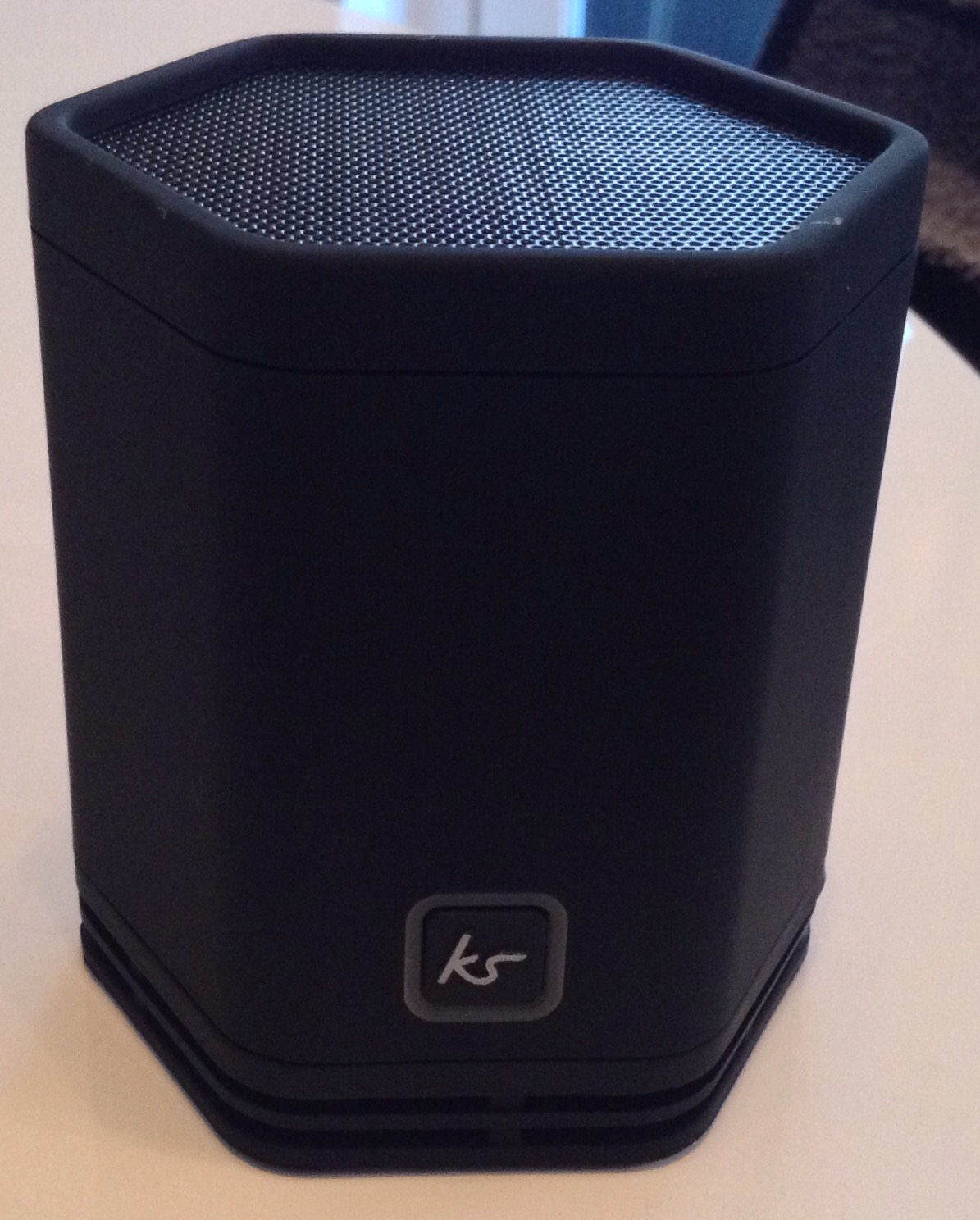 Here at CoolSmartPhone Towers I seem to be becoming the resident Bluetooth speaker reviewer, which isn't a bad thing, as I can compare the qualities of the speakers against each other, as I'm not listening to each one in isolation.
The latest speaker to come through is the Kitsound Pocket Hive speaker. Never heard of Kitsound? Well they are manufacturers of high quality audio equipment, headphones and speakers.
Device Specs.
8cm tall hexagonal shaped.
50 mm driver.
Bluetooth 4.0.
5W output.
Frequency response 60Hz – 20Hz.
NFC one touch pairing.
Up to 10 hours of playback from the rechargeable Li-ion battery.
Passive Radiator.
Soft touch, plastic coating.
Line Out port.
In The Box.
In the box is the speaker itself, a hexagonal shaped carrying case, a tangle free flat audio cable and a micro USB charging cable.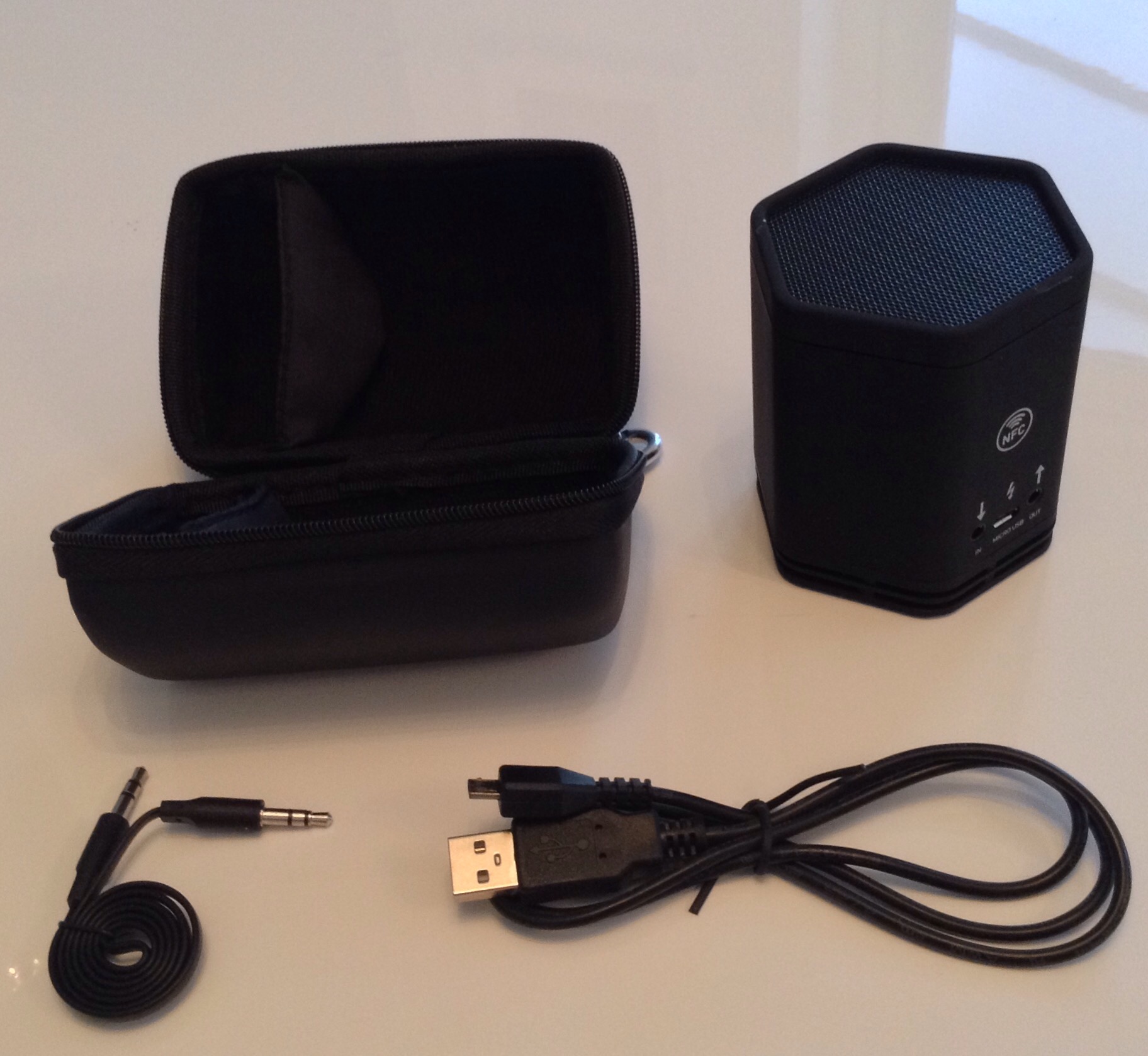 In Use.
On the front of the speaker is a single KS logo'd button which also acts as the speakers LED for charging/pairing status and also connection.
On the rear of the speaker is a micro USB charging port, and 3.5mm audio port so you can connect a none Bluetooth wired device, and unusually a line out 3.5mm port so that you can connect another speaker (another pocket hive for instance).
I paired the speaker with my phone, which thanks to the NFC function was nothing more than tapping the two devices together and agreeing to the pairing. Once I hit play to listen to some music, I genuinely though I had left my phone paired to one of my larger and much more expensive, speakers. The sound out of the Pocket Hive is simply amazing and now I know what this passive radiator is, it uses what ever the speaker is placed on to resonate the base, (kitchen worktops are fantastic).
I then listened to some podcasts, (Ahem there is a very, very good one recorded on Thursday nights) and again the spoken word coming out of the Pocket Hive was faultless and unlike other Bluetooth speakers, there is none of that annoying hiss, during quite sections.
Unfortunately the Hive doesn't have any phone features and took about 4 hours to charge from completely flat, the manufactures state that you can get 10 hours of playback, which I believe is possible as I've been using the speaker for ages without any signs of the battery going flat.
Conclusion.
The Pocket Hive speaker is available from Amazon for around the £35 mark and its worth every penny, it's portable with good battery life, comes with a carry case and gives a fantastic sound.