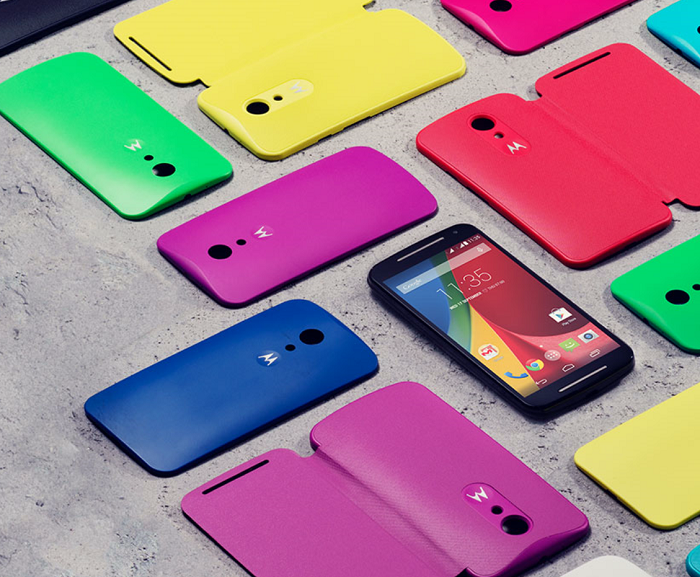 Motorola and their devices are becoming rather predictable, don't get me wrong their products are great, it's just we saw the 4G version of the 2014 Moto G coming a mile off. Which is exactly what they announced yesterday evening, along with Moto Maker for the Moto 360. Which sounds like you'll be able to make an amazingly colourful watch, you can't though, you can make a watch using the 3 different colours and a few different straps.
Moto G 4G
The Moto G 2014 edition was a great device, it took large screen devices into the budget market arms and now a 4G version is a great idea. Both generations of the Moto G are still selling as the Moto G just got updated to Lollipop. Key Features of the new Moto G 4G are:
A powerful Qualcomm® Snapdragon™ 400 quad-core processor with built-in 4G LTE is ready to handle whatever you throw its way.
8MP rear camera that captures 720p video, plus a 2MP front-facing for great-looking selfies
MicroSD card slot for expandable storage so you can save even more photos, videos, music, movies, and apps.
1GB of RAM to make jumping from app to app and multi-tasking easy.
Corning® Gorilla® Glass for peace of mind that your device can stand up to the scuffs and scratches of everyday use.
Water-resistant coating that protects your phone inside and out. Now, a little rain won't stop you from taking a call.
Motorola Alert lets your friends and family know where you are and if you need assistance.
Moto Migrate to easily transfer contacts, photos, videos and more from your old phone.
Free music with the FM radio played through your headphones4 or the built-in speakers.
I really can't wait to try out the Moto G 4G as I've owned all previous models at some point in my life and seeing how the new model runs on Lollipop with the fancy new UI will be nice. As regards price and availability Motorola have said the following:
Moto G with 4G LTE goes on sale today in the UK at motorola.co.uk at the exceptional price of £159 SIM free. The handset will also be available from week commencing 16th March through Tesco retail, online with Tesco mobile and Tesco direct, Carphone Warehouse, Amazon, Argos, Sainsbury's and Asda.
Moto Maker
Motorola have also extended the Moto Maker website to cover designing your own watch as well now, where quite a few combinations of colours, straps and casings are available.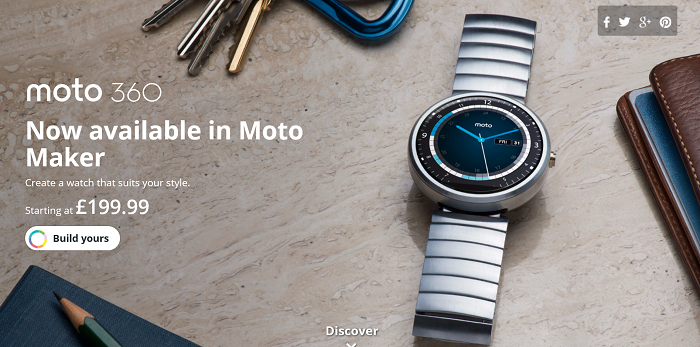 As regards price and availability:
Priced from £199, Moto Maker for Moto 360 are available now at the Moto Maker website. Additions include £30 for Metal bands and £50 for Light Gold housing.