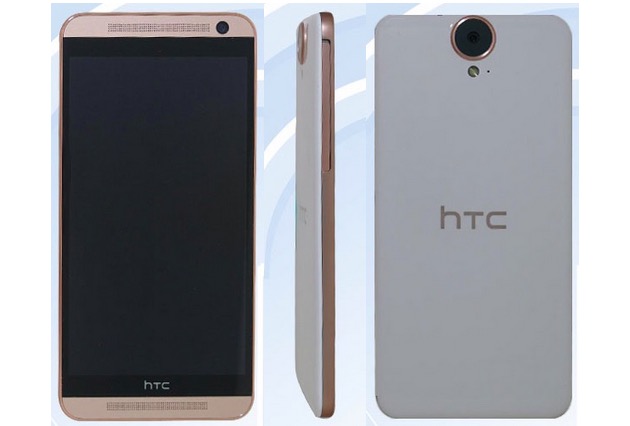 Fancy a flatter version of the HTC One M9 with a slightly bigger screen? These are the first shots of the new HTC One E9, which slipped out via this Chinese site and has a 5.5″ screen who is apparently Quad HD. However, rumours are that the Snapdragon 810 CPU has been swapped out in favour of a 64 bit octa-core MediaTek.
It's looking like two versions may become available, with a 13 megapixel front camera on one version whilst a higher-end model will have an UltraPixel cam.
Other than that, we really don't know a great deal. We will, as always, keep you posted though.
Source – Tenna.com.cn