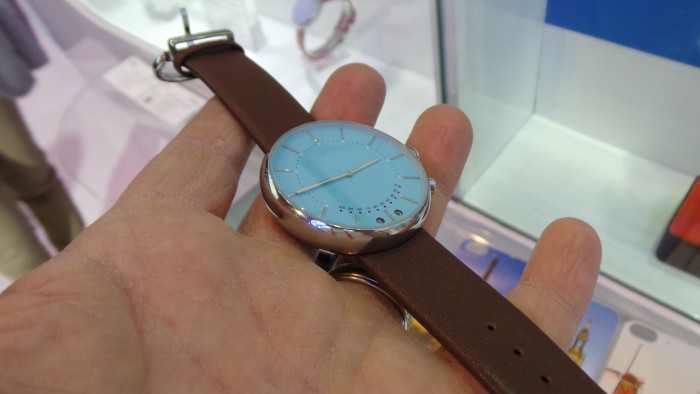 Around the side of the ZTE stand there were some ordinary-looking watches. I only say "ordinary" in the sense that they didn't immediately scream "smartwatch" at me. They were neither chunky or "techy" in appearance and the design was both understated and stylish.
None of these are on sale just yet, and you won't be getting notifications about your latest email or text, especially not on this first one. Called the "ZTE Venus Business Intelligence Watch" (I know), it's simply an activity tracker. As the watch was moved around the display on the smartphone (connected via Bluetooth) monitored and updated the activity live.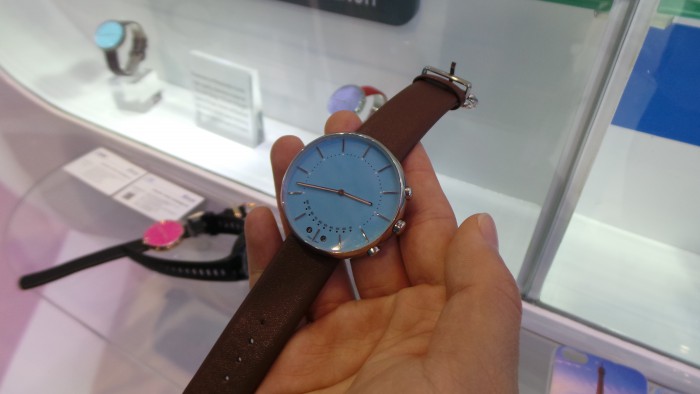 The markers towards the bottom of the watch face show how close you are to achieving your daily goal. The analogue updates are then also shown in the iOS / Android app where you get step, calorie and sleep statistics.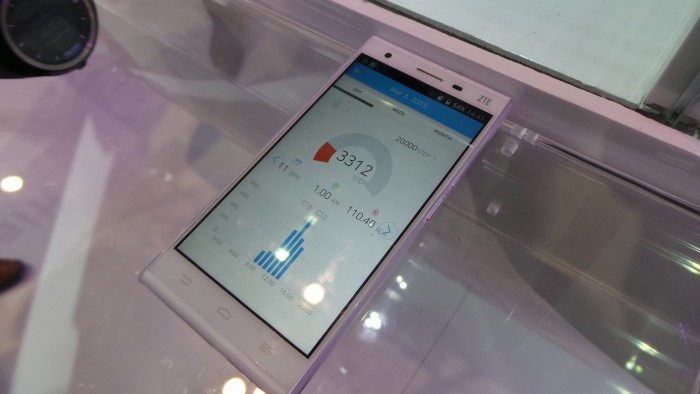 Also on the stand, the thicker and tougher-looking ZTE Venus G1 running watch and the Venus S2 fitness tracking sports watch. The Venus G1 comes with GPS built-in and will also show your pace and distance travelled. It has an 8 hour battery life on GPS, so you should be able to run quite a bit on that, and can be dunked into water for up to 50m.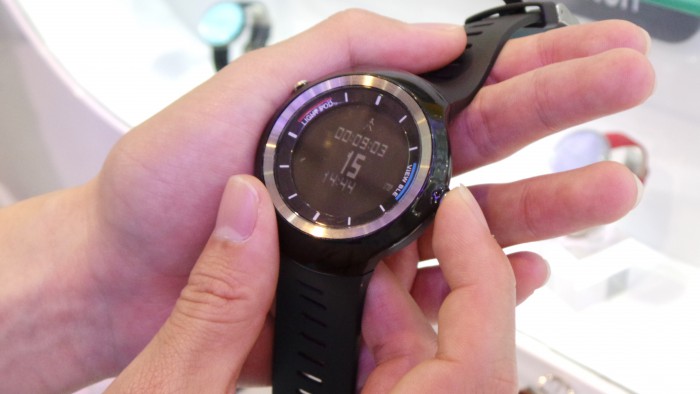 The ZTE Venus S2 doesn't have GPS, but fitness tracking and is also waterproof. It's basically a chunky "sportwatch" version of the ZTE Venus Business Intelligence Watch and records steps and calories etc. Both of these (the Business Intelligence Watch and the Venus S2) have epic battery life, with the S2 going for 180 days
No pricing as yet, or news on where they'll launch (apart from China, which will be first), but expect them in Q2.