Apple have just announced the new 'Apple Watch' will launch in many locations, including the UK on the 24th April. Not long to wait.
The company also showed off a range of applications that will run on the new wearable and they gave us more information on the different materials and accessories available.
Whilst on stage CEO Tim Cook showed off different watch faces, the health app and different ways to communicate on the move, some of which we got a glance of at the iPhone event.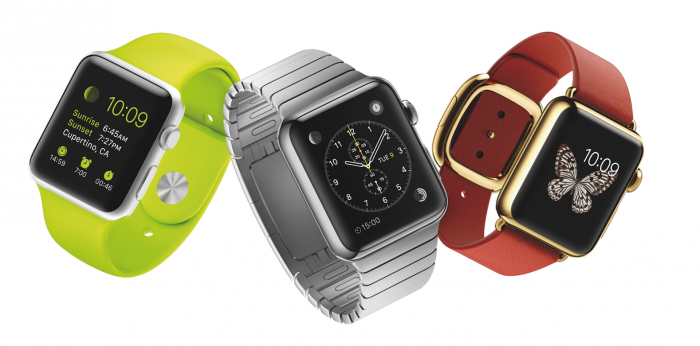 There are three versions going on sale, the first – Sport – is great for people on the go. It's made from a 60% stronger aluminium material at $349.
Next is the 'Apple Watch Collection' letting you get sports or metal bands, stainless steel finish and will cost you $549 at the low price up to $1049 depending on the strap you pick.
And last of all you have the gold version called 'Apple Watch Edition' which is in limited quantity at the huge price of $10,000
We are waiting for the store to go live with the UK pricing so we can compare to pricing for the UK models.
Anyone interested can visit an Apple store and get hands on a demo starting 10th April where you can also pre-order, and you can get one of your own from 24th April.
For more information check out the Apple Store once it goes live.