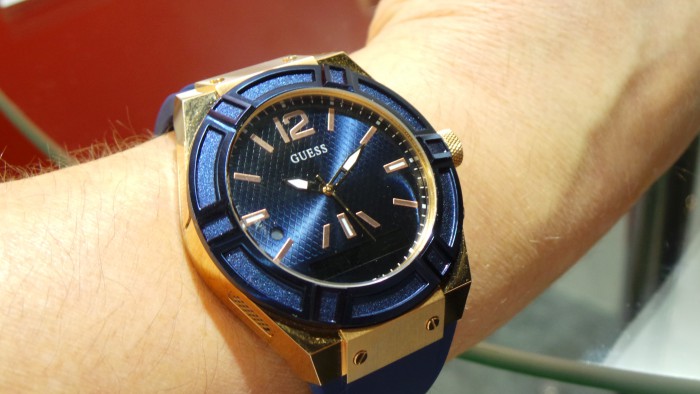 If you think about it, watchmakers are probably breathing a huge sigh of relief. There was a moment when lots of people thought..
"Hey, I don't need a watch, I've got me a phone. This thing tells me the time, the date, the weather and it does Facebook too."
Watchmakers sat in their sheds, slumped over their watch making machines. They looked for new jobs and perhaps even considered working in one of those call centres that call you up about PPI claims and stuff. They were broken people.
Then. Then the phone companies started making watches. They made watches cool again. They added Bluetooth connectivity, fitness tracking, heart rate monitors, notification systems and more.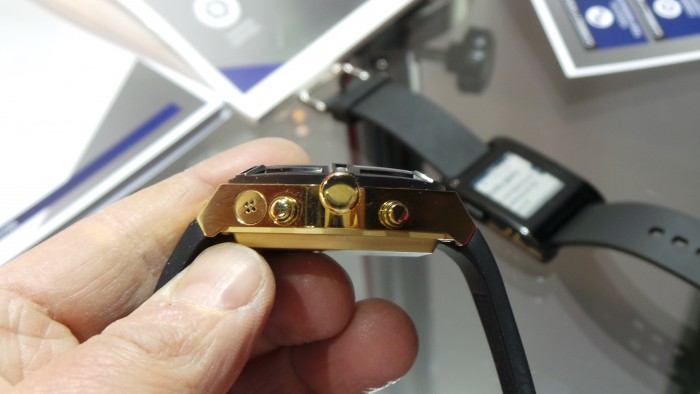 Watchmakers GUESS have seen what the phone makers were doing and made their own smartwatch. First impressions are good. It looks like a watch should. Yes, it's a little thick, but it does carry it off because of the quality, brand and design of the thing. They've worked with Martian Watches, a Californian watch developer, to create a watch line for both men and women that connects to your phone via Bluetooth.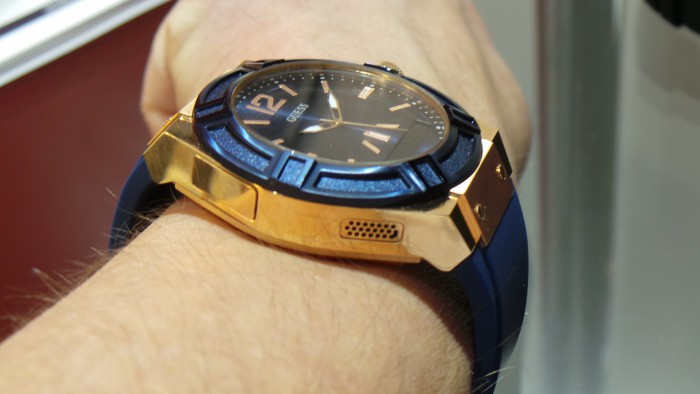 There's a companion app which you download and configure to switch notifications on or off for various apps. You can get it to vibrate a preset number of times to signify certain notifications. So, if your wife is calling, you could perhaps get four quick vibrations (leave it) but if it's a text message, perhaps just one.
Here you can see that texts and Whatsapp get four fibrations, with a lot of others just having one. Here's Brett Gibson, Senior VP for International Sales (EMEA) at GUESS, showing how his personal watch is setup..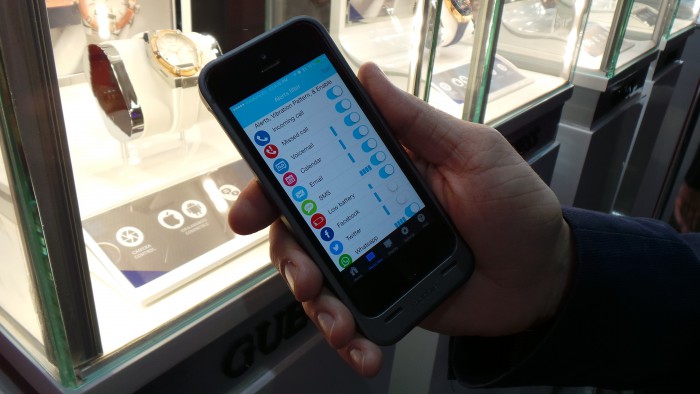 The watch itself has a microphone and speaker, so you can listen and talk to callers. We gave this a try on the stand and I could hear the person on the other end of the line very well indeed. You can also use Google Now or Siri to ask questions and have the responses read back to you on your phone. Emails and notifications will come up on the bottom and you can recall these by tapping on the glass.

The watch itself is powered by two batteries. A normal watch battery keeps the "normal" section of the watch running whilst the other section is charged up via a microUSB port (hidden behind a gold flap on the side of the device). It's strange to see such a large connection in this age of wireless charging, but the GUESS rep tells me that many people have a microUSB cable so why not use existing tech that's already around?

On the front panel there's a notifications section on a small monochrome OLED screen. This lower section shows a stream of notifications sent over Bluetooth LE.
The GUESS Connect will also act as your camera trigger, music player and weather centre.
Overall it's a watch that looks good and can be truly useful. There's a great level of detailing on the watches and it's water resistant. It's well made and, if you're a man especially, there's the "bling" to help make such a chunky watch acceptable.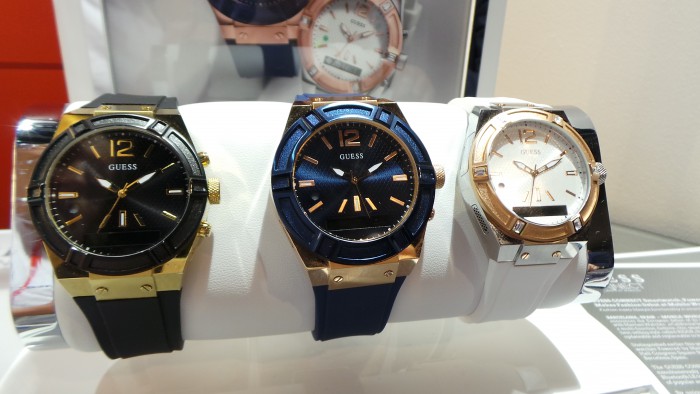 Pricing and availability will be announced soon. Head MartianWatches.com for more information.