Some of you are lucky enough to have an IR blaster in your phone. You're lucky enough to be able to control your TV, stereo and more – direct from your phone. It's a neat trick, if you've got the necessary hardware.
What if you haven't?
Last week I received a device called the "Pronto". It's part of a partnership between Phillips and Peel. They've created a system which allows those without IR blasters to turn their phones into universal remote controls. What it basically does, via a Bluetooth connection from your phone to the Pronto, is let you use the device as your IR blaster. Install an app and you can control the items in your house that use IR and will also work with Nest, Apple TV and more.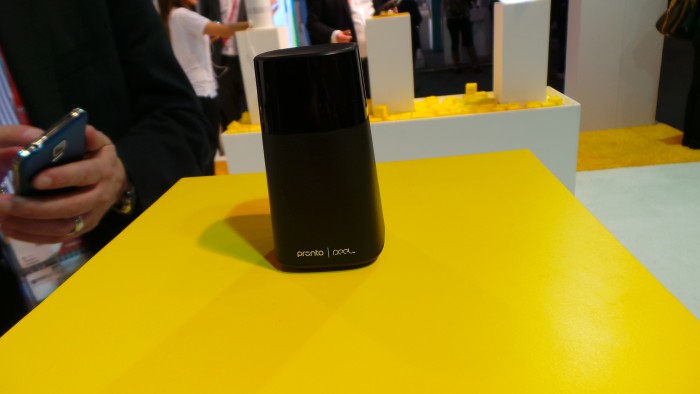 If you've got an iPhone then this will be especially useful, as you can turn your device into an all-in-one remote easily. The Pronto device itself is powered by 4 AA batteries and lasts for around a year, which is quite a while I'm sure you'll agree. You can control the device from your phone after pairing up with the device and, using an app, you get a local channel guide. Flick around the guide, which has 110 countries in the database, and you can choose the TV programme you want to watch.
We've actually got one of these on review, so I'll have a lot more information on this particular device shortly.