We were keen to see what Lenovo would be bringing to MWC 2015 since their recent acquisition of Motorola Mobility in the past year.
Well they certainly haven't disappointed they have brought no one but 2 phones to show off we will start with the lower tier model the A7000.
Note as of know we do not know of Lenovo's intention to sell the below devices in the UK, however it will be asked when we meet with them.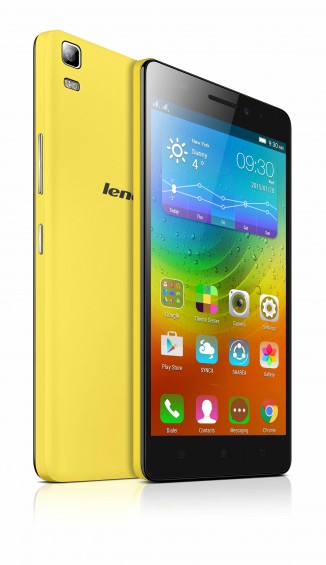 A7000
First phone to feature Dolby Atmos, This allows you too here the sound of your music, movies and videos with a true to life feel. In addition to this the phone come's with an immersive 5.5" HD screen with wide viewing angles. So this is going to be a great device for watching videos of Madonna Esque fails in all their glory. Backing up this great audio and Visual Experience is Android 5.0 with Lenovo's UX overlay. All powered by a media Tech True8Core CPU with 4g LTE This device is Dual sim and we are still awaiting word of whether it will a single sim variant available. The dimensions for this phone are pretty reasonable with it being only 7.9mm thick and 140g so it should pose too much trouble even in the tightest of pockets. It is due to too come in 2 colours Onyx Black and Pearl White. It will be available in March and retails at $169
Specs
Android™ 5.0, Lollipop
MediaTek MT6752m 4G LTE 1.5GHz True8Core™
5.5" HD (1280X720) IPS display
World's 1st smartphone with Dolby ATMOS®
8MP auto-focus rear camera w/ flash
5MP fixed-focus front camera
2GB RAM + 8GB internal storage
Up to 32GB microSD expandable storage
2900mAh battery
LTE Cat 4 150Mbps (DL) / 50Mbps (UL)
Dual, Micro SIM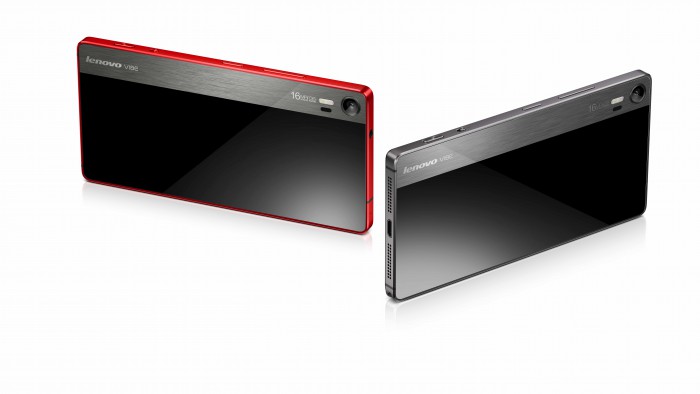 Vibe Shot
Ever wanted a Camera and a smartphone combined together in a small and compact package? Didn't fancy a Samsung Zoom device? Well Lenovo think that they might have an answer for you in the shape of the Vibe Shot.  Essentially they have crammed the elements from a compact camera into a slim and sleek smartphone. The camera feature's 16mp sensor with a 6 piece modular lens onboard. If the Lumia 1020 taught us anything it is that more lenses can only be a good thing. Behind these lenses the camera features a full frame 16:9 low light sensor allowing you use the full 16mp in a widescreen format. This means that any pictures you take will be able to capture the moment correctly whatever the lighting conditions. You also get infrared focus and a physical shutter too, allowing you get those quick pics straight out of the pocket. Smart settings will take care of most of you pics and then when you need it Pro settings are available with a flick of the switch.
All these specs are great for a camera but how about the phone. Well we are not disappointed here either as this has near flagship level specs in the form of a 5" FHD display with a Snapdragon processor buried beneath. The phone comes with 32 GB in built memory and will accept a 128 GB memory card into the micro SD card slot. Like the A7000 above the phone is also LTE compatible and is Dual Sim. As another little bonus the phone also has an 8mp front facing cam for getting those all important selfies. The Vibe shot is available in Red White or Gray It will retail at $349 and is going to be available in June
Specs
Android™ 5.0, Lollipop
64-bit Qualcomm® Snapdragon™ 615 1.7GHz Octa Core Processor
5.0" (1920X1080) Full HD IPS display, >400ppi
16MP AF rear camera with:
Tricolor flash, OIS, pro shooting mode, 16:9 BSI sensor
8MP selfie camera
3GB RAM, 32GB internal storage, up to 128GB microSD
2900mAh battery
LTE (4G) 150Mbps (DL) / 50Mbps (UL)
Dual Nano SIM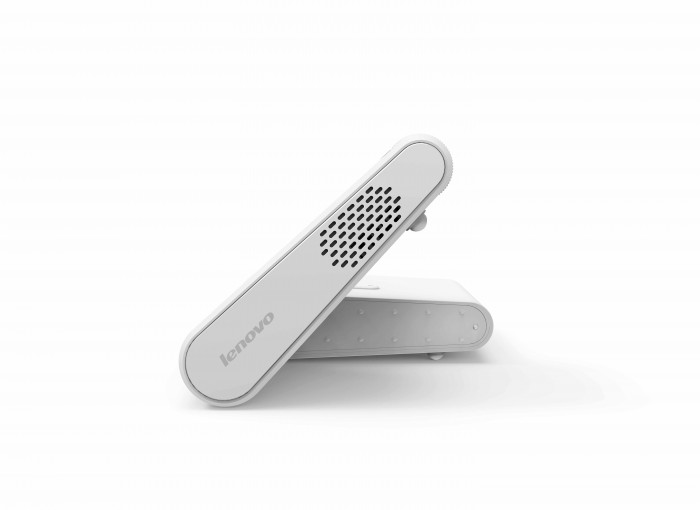 As if the release of two new phones isn't enough today Lenovo also announced a Pocket Projector. This allow you showcase any of the pics you take on a screen size of up to 110" diagonal in any low light conditions.  It has a very powerful 50Lumen lenses and can rotate through 90 degrees to allow the perfect picture. The device will hook up to any phone running Android 4.3 and above, iOS and Windows 8.1 It will do this via Miracast or DNLA with enough charge for a feature length movie (Interstellar might be out though) It also has a memory card slot that will read a 32gb micro sd card allowing you to beam content directly with out running your phone/tablet down. All of this in a small pocket able unit is pretty cool.
Specs
Crisp 50 lumen LED light engine
Native resolution 854×480
2x built-in speakers
Supports 4:3 and 16:10 aspect ratios
Up to 2.5 hour battery
Micro USB, DLNA and Miracast connectivity
microSD card slot (up to 32GB)
USB plug & play instant set up
Supports MP4, MP3, AVI, JPG
That is all from Lenovo on the phones front but the also had some tablets as well so check out our tablet article too.