My phones get some abuse. Especially when the kids get hold of them. At the moment I have an iPhone 6 Plus the additional size and weight compared to previous models gives it a little more crunch when it hits the floor. I needed a case capable of protecting it well but not going over the top and adding a shed load of bulk to it, it's big enough as it is. Choices, I give you the Urban Armour Gear Outland and the Otterbox Symmetry.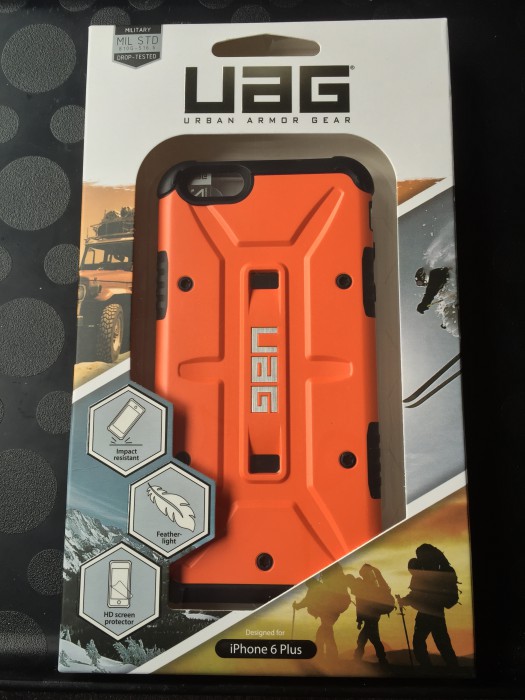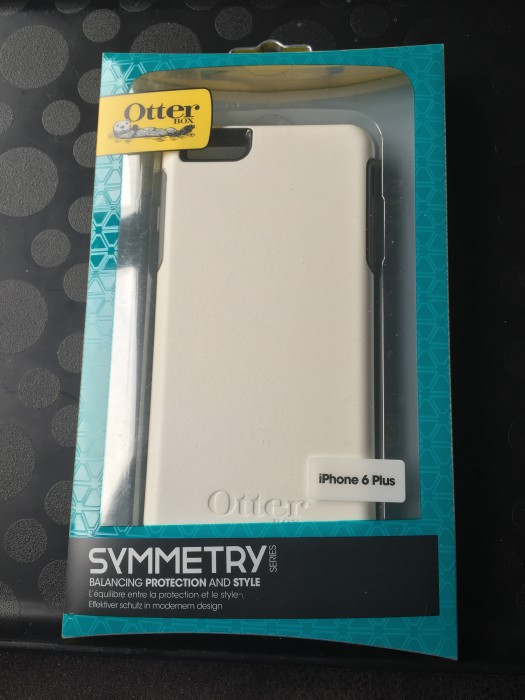 Design
First thing you notice about the Outland is the colour it really stands out, Orange with black detail. It's even got Torque screw heads for that added armoured look. The Symmetry, a more simple smooth look with an embossed Otterbox logo and in a white and grey colour. Both cases are a TPU Composite. A hard shell with impact technology the UAG has a honeycomb design to spread the impact force compared to the triangle design of the Otterbox.
Both cases give easy access to the mute switch and ports. Even though it's a closed design and covers all corners and edges of the device you still have good access to the mute switch and the Lightning port. The standard headphones fits in easily but, if you are planning on using a set of cans with a larger than normal plug you might struggle. The buttons from both cases are part of the case design, the Otterbox buttons are a little bit of a struggle to press when using the device with one hand, it's a little tougher than the UAG.
Feel
Both cases feel well structured, they feel like a snug against the device so you know it's well secured. The Otterbox seems to add a little more bulk than the UAG but it does feel a little smoother. The UAG has a smooth feel and slippery feel but it also has a couple of grip sections in the right place that allow sufficient grip to save it coming out of your hands.
Price
The UAG Outland comes in at £29.99 with an added extra of a HD Screen protector also in the box along with a UAG branded Microfibre cloth.
The Otterbox Symmetry is little bit more expensive at £34.99 although it's still a good price for the quality.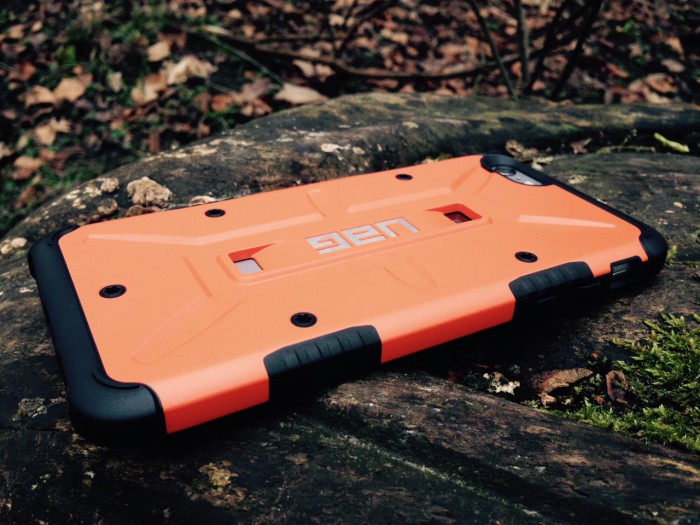 Conclusion
Both are good quality cases but the Otterbox adds a little more bulk for no more protection. I personally prefer the UAG. The colour, the design, there just seems to be that little bit more to it. It's also the cheaper one of the two. Not by much but still.
Both are in stock and available from MobileFun – iPhone 6 Plus cases