Samsung just announced two new smartphones over at MWC in Barcelona, and we can confirm that UK network Three will be stocking BOTH.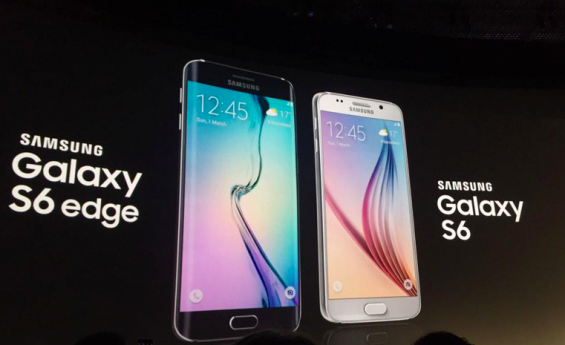 Samsung have gone with a new design for both new devices using metal which we saw on the Note 4 and the Alpha.
Thankfully we now see this material on the flagship 'S' series so more can appreciate it.
You also get a new glass back cover fixed in place, thankfully no more bendy cheap plastic to be found anywhere.
Specifications include
Quad-Core 2.1Ghz & 1.5Ghz Quad Core processors
3GB RAM
32GB / 64GB / 128GB storage options
16 megapixel camera with 5 megapixel front camera
5.1 inch Quad HD resolution display
CAT6 LTE (300Mbps max speeds)
We are expecting to see some hands on videos of both devices shortly and will update this post once they go live.
No confirmation on a launch date or a price right now so we hope to be updated shortly and will bring you more when we have it, however some other sites have reported a global launch of April 10th.
And as mentioned in other posts, we have a team at MWC this year who will be bringing you much more coverage of all new devices so be sure to keep checking back.
Here is the full press release from Samsung