After reading Leighs problems with his TV (it had an unfortunate collision with a Nintendo Wii controller), I noticed that it would ruin his yearly get-together watching the Cheltenham Festival. Hopefully he'll have a new TV sorted by then, but if you're into your horse racing you'll no doubt be aware that the Grand National is on just a few weeks after that.
Yes, you can watch both events on TV and there's various apps to let you watch the action, but if you're at work and unable to watch then both of these options are out straight away. That is, unless you're able to watch TV while you're working, which not many of us are.
So, as I'll be stuck at work, I thought I'd mention some of the apps that help me keep connected to some of my favourite sports. There's a lot of them out there, but some are no more than web browsers which open sportFirst, if you are into horse racing, apps such as Horse Racing News are a good start on Android, or you can try the Racing Post app on iOS. Both of these will keep you up to date on what's going on plus tips and form information. You can also keep an eye on a specific jockey or horse if there's one you're following closely.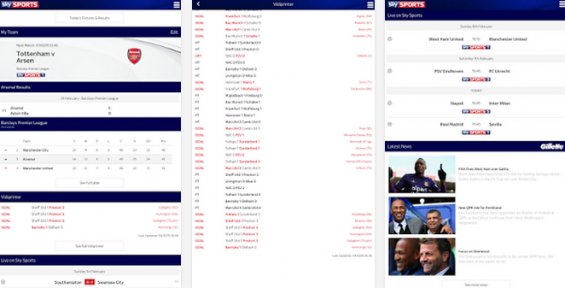 If it's football (or soccer for some of our international readers) then apps such as Sky Sports Live Football Score Centre (I know, long name huh?) is going to keep you updated on the latest fixtures, results, standings and headlines. As games progress it'll also deliver the latest live scores and, if you finish work early, you can use it to find a pub with the football on!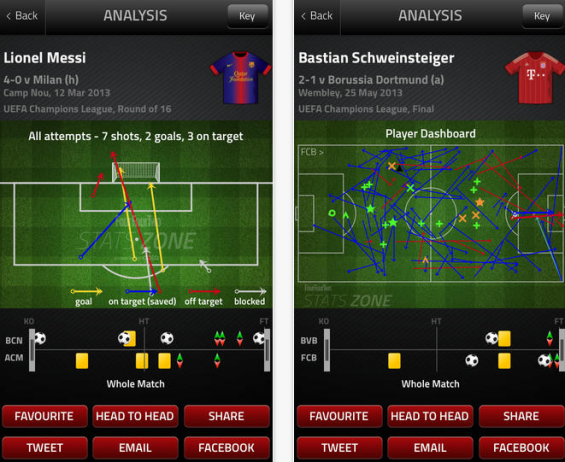 When you get there, if you want to notch things up a level and really sound like you know your stuff, grab the FourFourTwo app, which will give you player analysis plus details on how many shots, tackles, fouls and passes have taken place in each game. There's an insane amount of detail here and you can easily confuse your mates by telling them exactly when the next game is on, who is playing and how each team compares.
Available for both Android and iOS, Onefootball also has live scores, results, highlights, news plus live commentary via fast push-notifications. You can check transfer news and get details on your favourite team with video, fixture news and insider gossip. International teams are also catered for.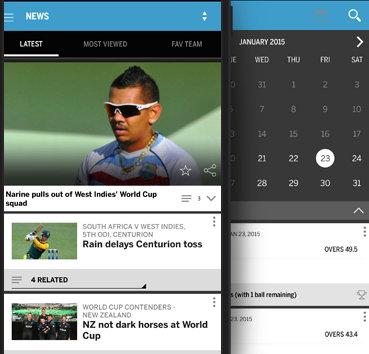 Into cricket? Apps like ESPNcricinfo will push out the latest scores, statistics, rankings and stories to your handset so that you know the latest information instantly. There's ball-by-ball commentary, analysis and podcasts too. iCricket is another good option, with various extra sources of news embedded in the app plus player rankings and a search system alongside schedules and even weather information.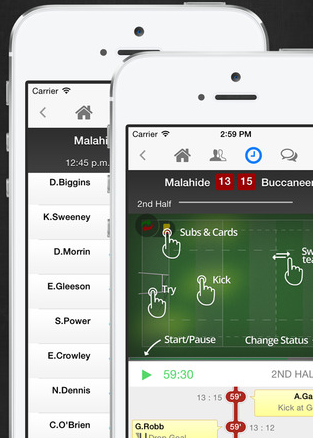 If rugby is more your thing, the number one news app seems to be Ultimate Rugby, with yet more live scores, all the players, all the clubs and a personalised stream from your favourite leagues, teams and players in one place. It's available for both Android and iPhone / iPad and is, for me at least, the go-to app for a rugby fan. It contains a huge mass of information and statistics which will keep you informed no matter where you are. Also worthy of your consideration are the Super Rugby Live for Rugby Union news and Love Rugby League, which is obviously for Rugby League fans 🙂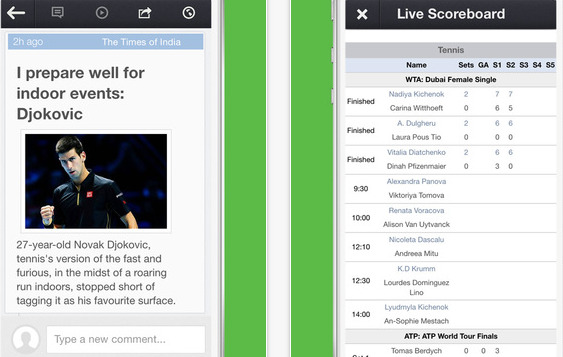 For tennis fans there's Tennis News, which sells itself as being the "only tennis app you'll ever need". That's a pretty high bar to set, but it continually leaps over it by grabbing relevant news from various top tennis news websites around the world. It'll ensure that you get the latest tennis championship news and scores in one fuss-free application. It's available for both Android and iOS. The iPhone version will let you commend on stories and start a conversation with others by hooking into social networks like Twitter and Facebook. It makes you feel like you're part of a community which, alongside the live scores and push notifications, takes you further into the action, even if you're sitting in a boring office.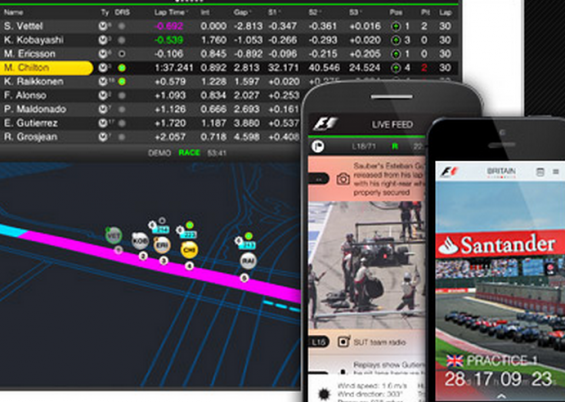 As an F1 fan, the amount of detail available in the official F1 app is almost hitting the "nerd" scale. Sure, you get lap times, stories, commentary and lap times, but if you go for the "premium" features, you get to dive even deeper. Bear with me for a moment, because this is going to get quite geeky. 🙂 The premium features include in-corner analysis for entry and exit speeds, braking points, in-corner gear and even RPM information. You can see intervals and official lap timing down to a thousandth of a second plus Drag Reduction System (DRS) data and tyre history, wear level, laps performed compounds. Not only that, but you can listen to the team radio broadcasts between the drivers and the pit crew. This sort of stuff can't be found in other apps.