You may have noticed a little countdown timer on the side of the site. You may have even wondered what Mobile World Congress, or "MWC" for short, is. The event website details it as being the "very best exhibition for the mobile industry", and around this time most of the mobile players will be announcing something.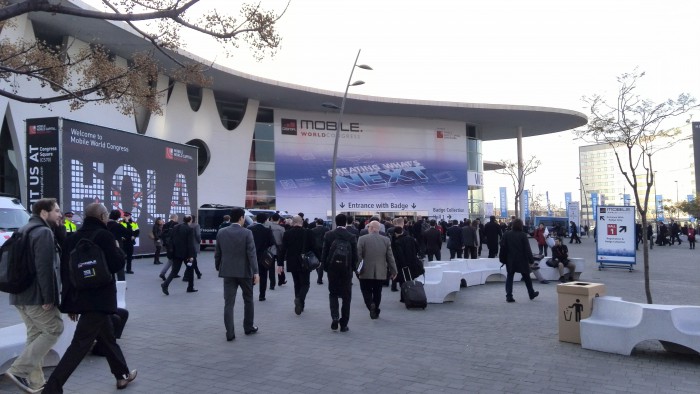 Apple, as usual, won't be in attendance, but you will find Sony, Samsung, LG, HTC, Acer, Alcatel, Jolla, Lenovo, YotaPhone, Huawei, Kazam, Kyocera, ZTE and the likes of Cyanogen, Fitbit, GoPro, Microsoft, Pebble. Some will have large stands, others will be smaller, but all of these companies, plus a whole truck-load with "Shenzhen" in the title, want to get your attention. They'll be announcing their new devices, new services and interesting innovations at the event. It's in Barcelona, which has been our temporary home at about this time of year for quite a while now, and events will be taking place all across the city. The main hub is the Fira Gran Via, which is very large, I can tell you.

Motorola are now gone, but we'll be popping along to see the new owners (Lenovo) and we'll be live and direct from the major events being held on Sunday by Acer, HTC, Huawei, Samsung and Nokia. Monday will see revelations from Microsoft and we'll be busy running around the stands to get you full hands-on access to the latest kit and innovations on both the big and small stands.
Put simply, if you want the latest information, up-close video and images, details and hands-on coverage, follow us on Twitter or keep checking the site. We'll also be doing a special Coolsmartphone podcast out there too.
One week and counting. We're coming to get you Barcelona.