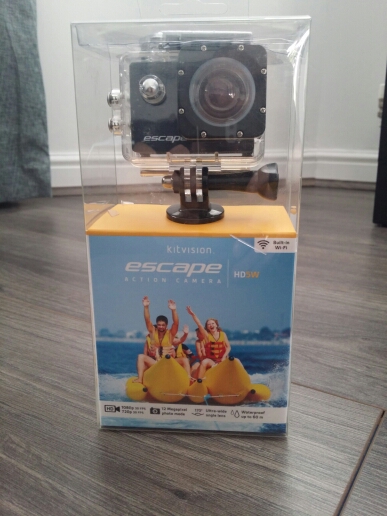 Right let start with talking about the elephant in the room, the Kitvision Escape HD5W action camera, that I have been sent through to review, is the spitting image of the current class leader, but I'm not going to go pro there.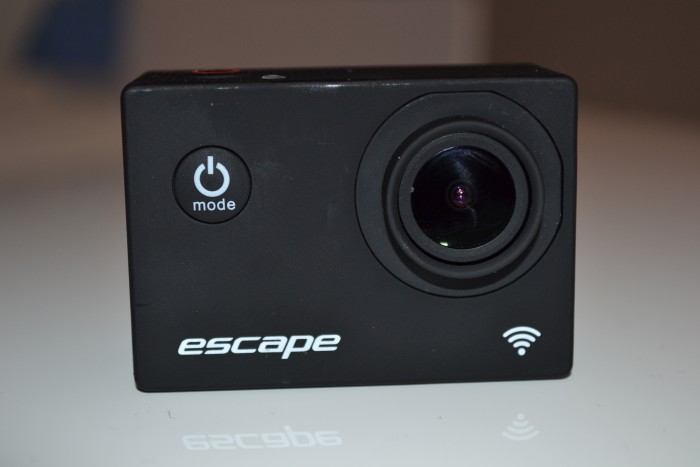 Now that's done……
The action camera market is full of different makes, styles and quality of camera's that vary in price from the cheaper Chinese market camera's for about £30 right through to the top of the line Go Pro at close to £400. Now here's the problem I have with action camera's, yes the latest Go Pro Hero gives some of the most outstanding footage, even now in 4K resolution. But by their very nature you are going to put this camera in harms way and I can't bring myself to put a £400 device in a location/situation where it could get damaged or lost, I have seen a grown man cry when his model aircraft returned to home with the camera bay open and no camera to be seen.
So here's my take, I want an action camera, that gives a good picture when I watch it on my TV, has some of the clever features of the big boys, but doesn't break the bank, I feel better breaking a £100 device than I would a £400 device.
Here is where the Kitvision Escape HD5W action camera fits in nicely, with its £100 price point. It's a camera that gives high definition recording, a 12 megapixel stills camera and WiFi connection and remote control from your smartphone of choice. So let's start the review with some good and bad points.
Good Points.
Price Point.
Good resolution picture.
Feature packed.
Remote control from smartphone.
Is compatible with the leading manufacturers, mount and accessories.
170 degrees ultra wide-angle lens.
Bad Points.
Unknown manufacturer.
The fact it is similar to the other classes leaders.
Only up to 32GB maximum storage.
Still photo's don't match the video quality.
In Use
When I opened the packaging to the camera I was met with a multitude of different mounts and options, and a waterproof housing that allows you to take the camera down to a depth of 60 metres which is plenty deep enough as 40 metres is classed and the max for recreational diving.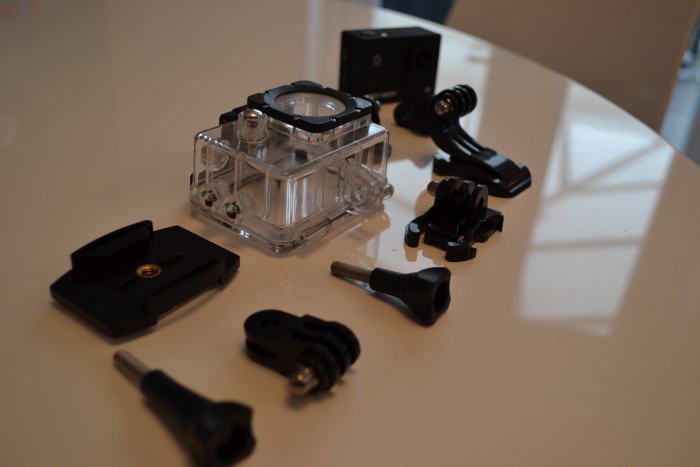 The camera itself is remarkably small and light and is covered in the soft touch plastic we know and love, there are 2 ports, Micro USB charging and Micro HDMI, along with Micro SD card slot on one side, round the back there is a 1.5 inch screen, the power button up front and a stop/start record button on the top.
One of my hobbies is quadcopter flying, my current copter can reach 2000 ft in altitude and 2500 ft distance from the transmitter, so not your average toy one, the quad does come with a Go Pro camera mount and because of its compatibility I was able to mount the Kitvision and go for a flight ( disclaimer here, I didn't fit the Kitvision in to my gimbal so the footage isn't super smooth and does suffer from wind buffer ), but the footage gives you an idea of the quality this camera can produce.
I then attached one of the included sticky mounts to my motorcycle helmet and filmed my commute home through the country lanes, the journey was on a grey drizzly Tuesday afternoon, what amazed me was how bright the footage is, clearly showing this camera ability to allow as much light in as possible.
Both videos can viewed in full 1080p
I smart DV app
One application that I liked on the camera was the ability to control it from my smartphone, and use my phone as a live view of the camera's lens. This is done by the camera having the ability to create it's own WiFi hotspot, used in conjunction with I smart DV app, (available here for free on the Google Play Store). Switch on WiFi on the camera, then on the phone search/connect to the hotspot, once paired you can use the app to start/stop recording, take a still photo, and adjust the basic settings of the camera, I found this feature really handy to adjust the camera's position for the best footage.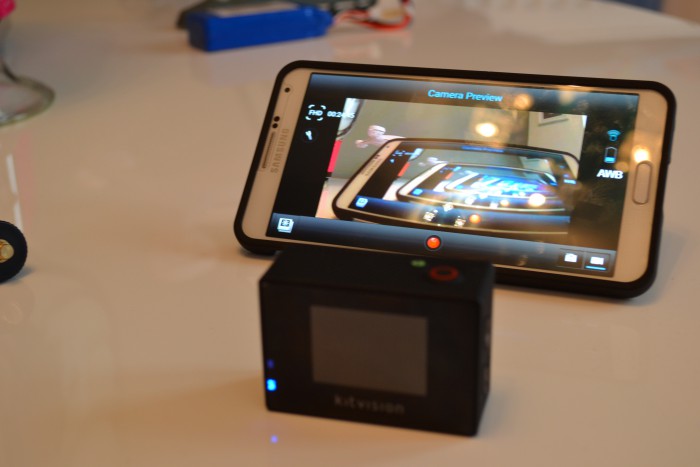 Stills Camera.
The Action camera is able to take 12MP still pictures, in single, burst to time lapse modes, to be honest having reviewed the video footage, I felt a bit let down by the stills photo's produced, unless there was good lighting the pictures did come out quite dark. Pictures taken outdoors with bright lighting were OK.
Conclusion
When I first was asked to review this camera I thought, here we go another Go Pro copy that just can't live up to its looks, well I was proved wrong. This camera punched well above its weight and provides some quality footage, it has the remote features of the big boys, and is fully compatible with all the available mounts. It's priced at under £100 and is available from Amazon UK, so if you're in the market for an action camera don't over look this device.