Here's another gadget I found whilst browsing some random Chinese gadget suppliers. It's a smartwatch, but not just the usual type that hooks into your smartphone via Bluetooth. No, this one actually has a SIM card and microSD inside so you can make and receive calls on the thing.
The people at everbuying asked if we could write a review of this gadget, so we gave them our address. Instead of loaning us one they told us to just "write article". Well, with that level of assistance I'll just go ahead and tell you what this device can do based on the spec-sheet. It has, apparently, something called "anti-lost" and a "prolonged reminder". That screen is a 240×240 pixel unit (1.54″ capacitive) and it has Bluetooth and FM radio, plus it can play MP3s off your microSD card. If that's not enough for you, then it'll also monitor your health and sleep.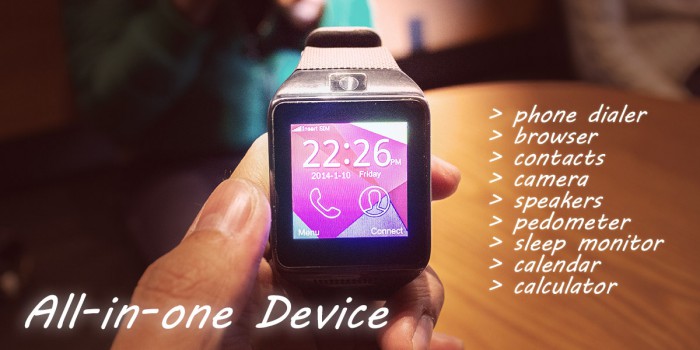 Other than that, I really can't tell you a great deal apart from the fact that it's $70.10, which is about £46.09.
Unlike other sites, we don't write reviews unless we've actually had some proper time with the device. So it might be good, might not.