We've seen many iPad mounts over the years but having one that sticks onto your fridge? That's a new one on us. This is the FridgePad 2 and will convert your fridge (or, I guess, washing machine, tumble dryer or dish-washer) into a "smart appliance" by magically holding your iPad or tablet on the magnetic surface.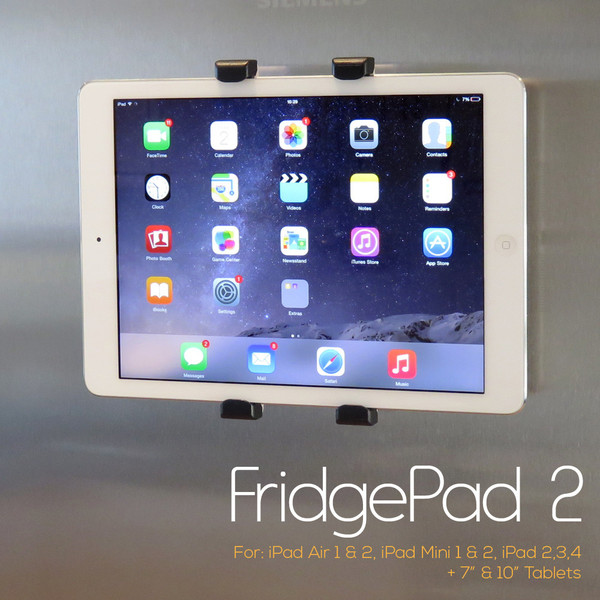 Run and designed by a team of "self-confessed tech geeks", this has been designed by a company called Woodford Design and the mount has recently had a redesign, making it compatible with the latest Apple iPad Air and Mini models. If you don't have one of those, don't worry, it'll still work with the iPad 2, 3, 4 or Android 7/10 inch tablets.
Once you've put your device in and placed the magnetic onto the fridge, it'll let you rotate the device via a 360 degree spin function so that you can view it in either landscape or portrait.
If you want a convenient way to store your device in a busy and mess-filled kitchen, it's just £29.99 from their very own website.