Football is a huge deal for anyone that follows a team. Sometimes this comes at not only a large expense, but a large amount of time travelling to games around the UK.
Plymouth Argyle fans are to make the longest trip in English football on Saturday visiting Hartlepool United – a near 800 mile return journey – to cheer their team on.
UK network Three have teamed up with the League 2 side to offer fans benefits for their long journey. The first being able to tweet the team on the trip, so anyone who thinks they are a tactical genius can pass their wisdom on. All that information will then be gathered together and passed to the players and manager before the match.
Three and Plymouth Argyle also state they are looking at other ways to use this partnership. They hope to bring both club and loyal fans together using a strong network built for the internet.
The director of brand communications for Three tells us..
No matter which team you support, the one thing all football fans have in common is their love for their club. That's why we're delighted to sponsor PAFC's away game so we can connect the club with its fans and keep them close together even though they are traveling 774 miles for this game.

We've got a great network across the country and I'm excited to see how players and fans alike use it to their advantage.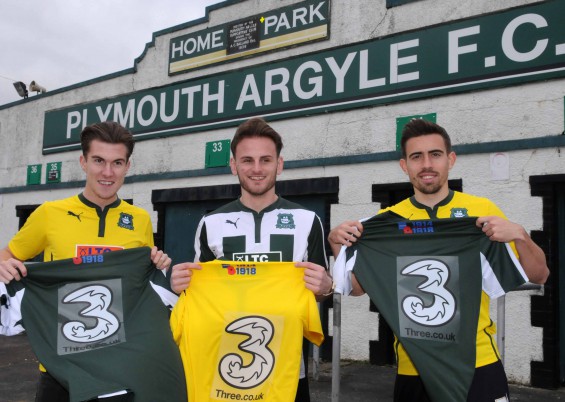 Below is the full press release with more information.