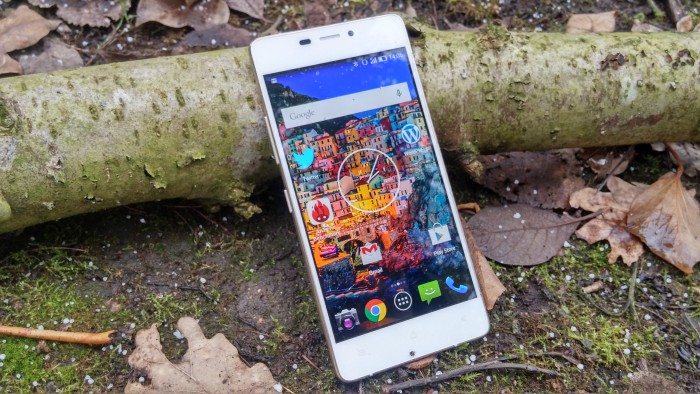 You get the feeling that KAZAM missed a trick with the naming of this particular handset. Perhaps they should've gone for the "KAZAM Wafer" or the "KAZAM Slim". Something to signify just how thin this octa-core handset is.
No matter, it arrived last night and I, with the help of the Coolsmartphone cat, unboxed it.
Yes, it's definitely very thin indeed. Sitting next to my LG G3 it made that handset look positively fat in comparison.
Let's get the minor negatives out of the way first. It doesn't have 4G and there's no microSD card slot. 16GB on-board is your lot and I should just mention that the front camera is fixed focus. The other specs are a little more positive – an 8 megapixel rear shooter with flash and auto focus (plus the 5 megapixel one up front I just mentioned), a 4.8″ 1280×720 HD screen and that powerful octa-core 1.7GHz CPU with 1GB RAM. The other bits are as expected – there's the GPS, WiFi, Bluetooth 4.0 and FM radio but no NFC or DLNA that I can see.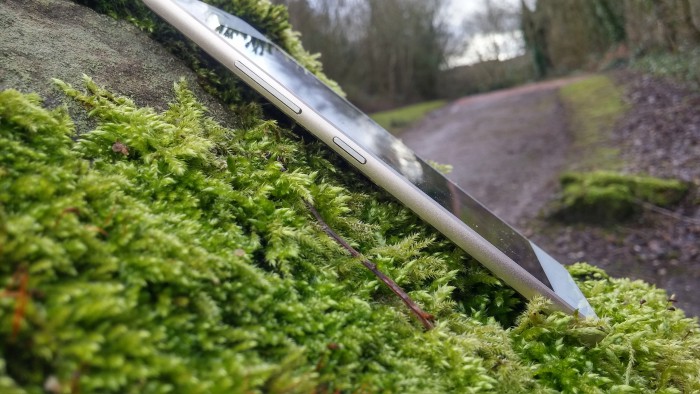 The 2050mAh battery seemed to put up with my daily punishment rather well and still had charge, albeit a small amount, at the end of the day without any top-up charging. It's not often I get that.
The main selling point, of course, is the sheer wafer-thin appearance of the thing. It's 5.15mm and just on the limit of how thin you'd like a phone to be. To be honest I did find my hands actually wrapping around the frame and inadvertently touching the screen as I was entering data, purely because there was so little frame between the front and back.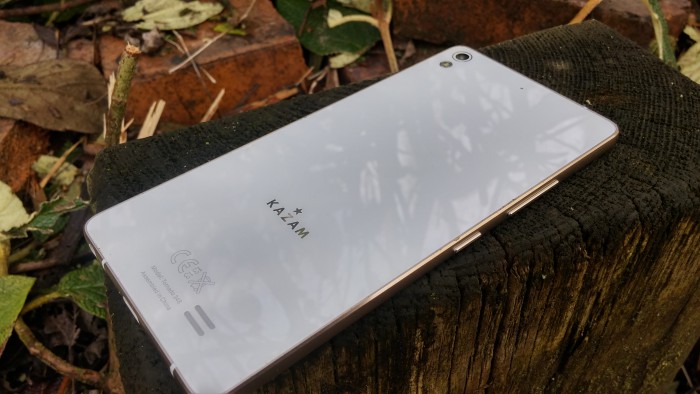 The rear and front panel is so shiny, polished and smooth that I've had the phone actually slide off the sofa several times all by itself. It's like butter.
We'll have a full review coming shortly but I'm using it as my main driver for a few days to see how things go. Oh, and if you don't know who KAZAM are, have a read of our first mention of them back in 2013.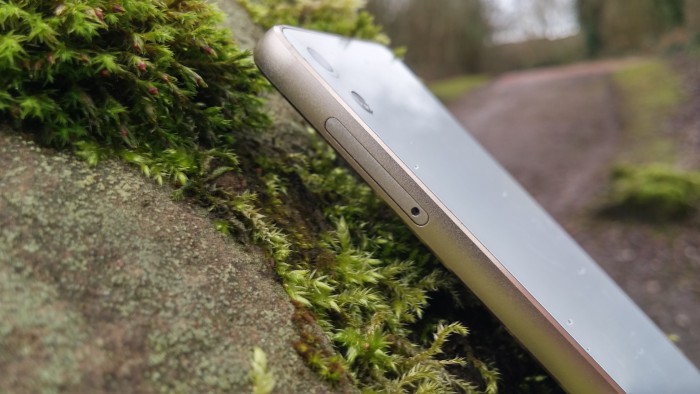 Ahead of our full review we've got the usual big photo special which you can take a look at below.