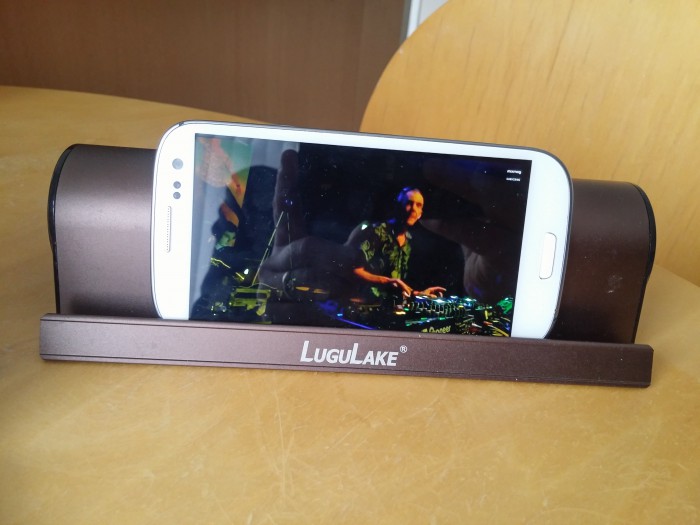 We reviewed the stand / speaker combo that is the LugaLake Bluetooth speaker stand a couple of months ago.
The price of this has just taken a significant tumble thanks to a special coupon code we have if you buy it through Amazon. At the checkout just enter LUGU0123 and you'll get a massive £23 off, reducing it down to just £19.99. The device is available in two colours, either coffee colour or silver one. You can connect it to anything via Bluetooth or a standard 3.5mm audio input. It charges via microUSB and will prop your phone or tablet up at the same time as blasting your tunes out.
For the review, click here, and don't forget to enter the coupon code when you've chosen the colour you'd like to get.
Update – Wow you guys are quick! The coupon code has now been used up. We will let you know of more offers.