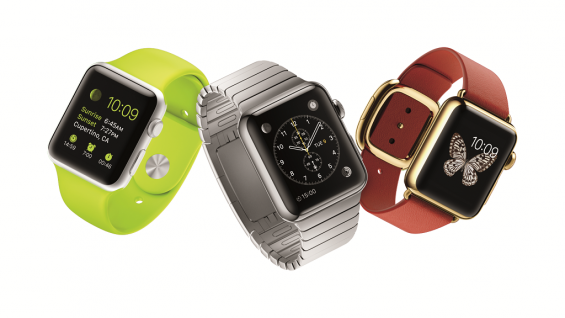 When the Apple Watch was announced last year many were left surprised that it was not going to be available immediately. One of the suspicions at the time had been that Apple was struggling with sustaining the battery life on it. Fast forward several months to January 2015 and with the release of the Watch thought to be pretty imminent, reports about the battery life have emerged from those who have been involved in its development. The news folks, ain't good.
Apple had originally suggested that the Watch would need to be charged nightly. Somewhat of a pain, but given that most people charge their phones each night, not the end of the world. Instead, the following has been cited:
– displaying the clock face alone (with ticking hand etc) will provide for 3 hours of use
– heavy app use will provide 2.5 hours of use
– standard app use will provide 3.5 hours
– using it as a fitness tracker will provide 4 hours of use
These same leakers have suggested that no-one will really use their watch that much, so most people should be able to eke out a day of use. Remember, this is a watch that is expected to cost upwards of £300.
I don't know about you but these figures seem insulting to the user. I use a Pebble Steel as my daily watch and the battery lasts for about 4 days. Granted that the Apple Watch will have a better screen, processor, and an ability to do more, but surely the point of a smartwatch is that you can actually use it without constantly worrying about battery life? Call me old fashioned. I'm sure the paltry battery life will have absolutely no impact on its sales figures. What do our readers think?
Source: 9to5mac