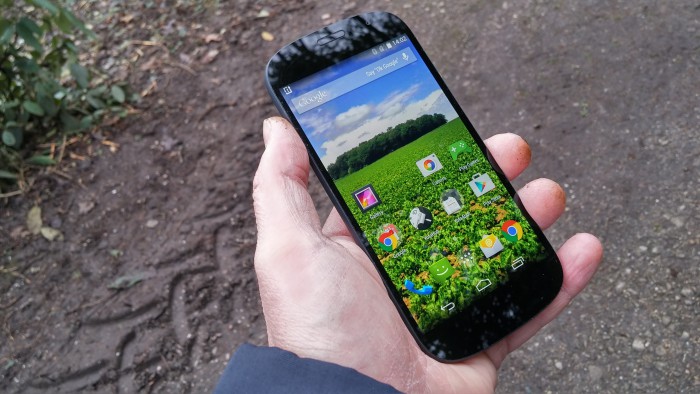 We've managed to get a bit more time with the two-faced phone and over the coming days I'll show you just what this thing can do. However, when I do get a new gadget I'm always quite excited to show it to you straight away, so here's a quick look at this pretty special phone.
What makes it so special? Well, it's got not one but two screens. A regular colour AMOLED up front and an e-ink screen forming the back panel. This sort of screen, as you'll hopefully be aware, is really battery friendly so you can see your texts, emails, calls and all those things you usually flick your power-hungry front screen on for – time, date, alarms etc..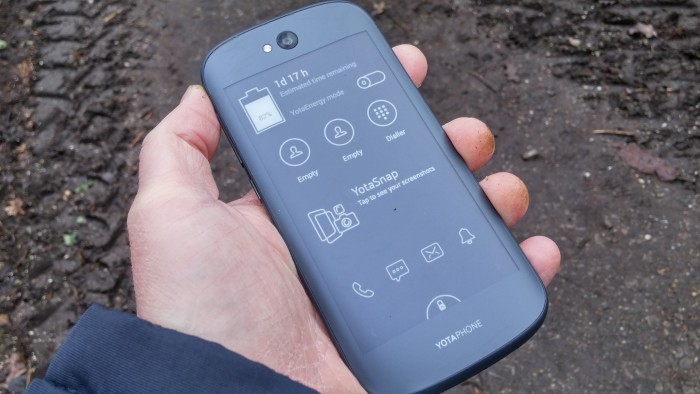 This rear screen is touch sensitive and you can have your own picture displayed here or useful information. You can also display anything you see on the front screen..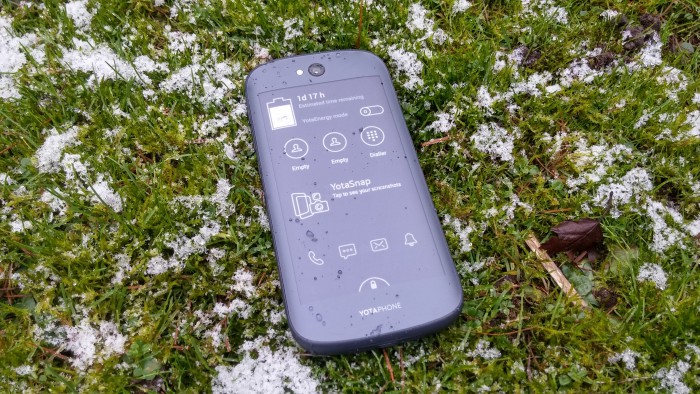 Yes, it's expensive (698.99 Eur is £542.87), but I still reckon it's worth a look here at Coolsmartphone. So, to start things off, here's a very quick video, which I filmed on the HTC RE, just 5 minutes after unboxing the thing. I'll be bringing you slightly more informed and knowledgeable videos in the coming days, but here's a quick taster. Apologies in advance for all the "umms" and "arrrs".. 😉
Running Android 4.4, this is powered by a Qualcomm Snapdragon 800 2.2GHz quad-core CPU and, what makes this special of course, has two screens. Up front is a 5″ AMOLED screen which is full HD 1920×1080. It has 442ppi and has a Gorilla glass 3 screen. At the back, and beautifully moulded into the rear so it feels like one complete back section (seriously, you cannot tell that there's a screen there) is an always-on (even if the battery dies) 4.7″ electronic paper display which is black and white and 960×540. You can use the "YotaMirror" function to display anything from the normal colour screen onto this back panel. Like the front screen, it's full capacitive touch and works well – I put email addreses and passwords in via the on-screen keyboard and it was perfect.

Other specs include Bluetooth, WiFi, 3.5mm audio, FM radio, GPS, 2GB RAM and a rather plentifule 32GB of on-board storage thank-you very much. At the back is an 8 megapixel auto-focus shooter with LED flash and, up front, a 2.1 megapixel flash.
Any questions? Send them over and we'll either include the answers in the full review or add them to a video intro in the coming days.