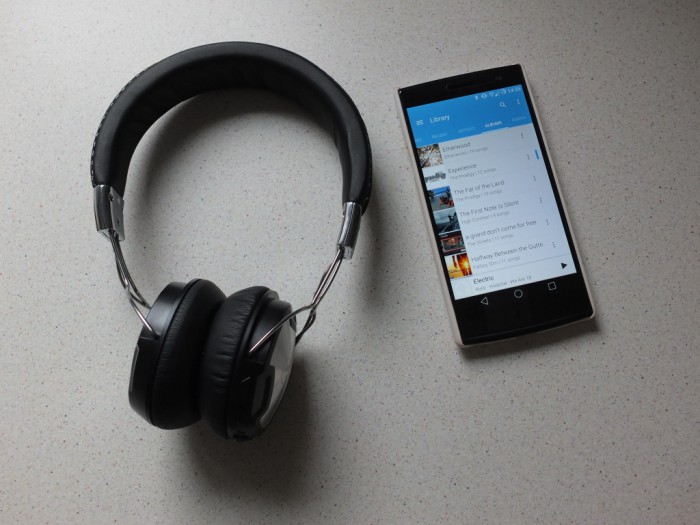 Headphones or earphones, which are best? Surely that's one of the big unresolved questions in modern day life, I for one can't decide which to go with and because of that I have piles of headphones and earphones at home. I've been hankering after a pair of Bluetooth headphones for a while now, my Bluetooth earphones are really handy, it's just they don't offer a good enough quality of sound, being more for making calls than listening to music.
Arctic the well known computer cooling component manufacturer got in touch asking if we'd like to have a play with their latest addition to their headphone range and I agreed. Finally a set of Bluetooth headphones for me to try out. So on to the review of the Arctic P614BT Bluetooth headphones starting with the good and bad points.
Good
Quick and easy pairing thanks to NFC pairing.
Playback controls on the ear.
30 hour battery life.
Comfortable supra-aural (on ear) ear pads.
Micro USB charging.
Bluetooth 4.0 and aptX.
Decent sound quality thanks to enhanced Neodymium Drivers.
Microphone for making calls.
Nice metal and plastic mix.
Bad
Flap covering Micro USB port is flimsy and keeps falling open.
No constant battery gauge.
No 3.5MM input for when the battery dies.
Headband isn't quite as cushioned as it could be.
Design
The Arctic P614BT headphones looked as I expected when I received them, a mix of material, leather looking stuff, metal and plastic. The arms for the earpads are adjustable so you can adjust them to suit your head. The earpads are also replaceable, with Arctic selling replacements on their website. To replace them you just ease the collar from the backing part and away they come, putting the new ones on is just as easy.
The back of the ear pads is made of firm plastic which have a range of buttons on, a multi function button that handles call functionality, music playback and volume, forward and backwards buttons and the Micro USB port for charging. In the middle of the can is a metal plate baring the Arctic logo and it adds an air of quality to them.
The headband is comfortable and adjustable, the cables attaching the actual cans poke out when they are set at the smallest size, but this happens with all headphones really, so no big problems here. The top of the headband is cushioned and again is comfortable. It has a strip of silvery material sewn onto the outside, trying to add a look of quality again.
The headphones come with a carry case, a Micro USB cable and some instructions.
Overall I like how they look, they feel light and wearing them isn't a chore.
I made a quick hands on video with the headphones as well, so you can get a better idea about them.
[yframe url='https://www.youtube.com/watch?v=4NaztQlA0vI']
Spec
Everything has a spec list these days, even a pair of headphones. Highlights for me are the battery life and the fact they are Bluetooth 4.0 and the inclusion of a NFC chip for pairing.
Wearing Style: Supra-Aural On-ear.
Bluetooth Version: V4.0 Class 2.
Frequency Response: 20 Hz – 20 kHz.
Impedance: 32 Ω.
Microphone Sensitivity: -42dB +/- 3dB.
Sensitivity: 105dB.
Battery: Rechargeable 850mAh Lithium-ion battery.
aptX technology.
NFC chip to speed up pairing.
Playback Time: 30 hours.
Price EUR 89.99.
In Use
The Arctic headphones have a quite a bit going on functionality wise, with different ways to pair them, the ability to make calls with them and also to listen to music or audio from your device. At first I was a little overwhelmed, new gadgets covered in buttons often have that effect on me. To start with I had to work out how to turn them on, quite what all the buttons were and how to pair them.
Luckily the instruction book was easy to follow.

Pairing the headphones was next, if you've got an Android phone or tablet with NFC then you can just tap the upper area of the left ear and say yes to a quick dialog box and that's it you're done, I demonstrated NFC pairing in my hands on video it's that easy. Strangely this didn't work on my Nokia Lumia 1020, I guess the NFC chip automation is coded in such a way that Android can work it out but Windows Phone cannot. If you are using a device without NFC (iOS or some Windows Phone devices) you'll need to search for devices from the Bluetooth menu and select the P614BT and then you're done.
The buttons to control the headset are pretty straight forward. The power button is a multi function button, it pauses or plays music, it also adjusts the volume of calls or audio and if you want to controls phone calls it has further functionality. On a call a quick press will end the call or answer it if the phone is ringing. It works, but it's fiddly to catch the button exactly right.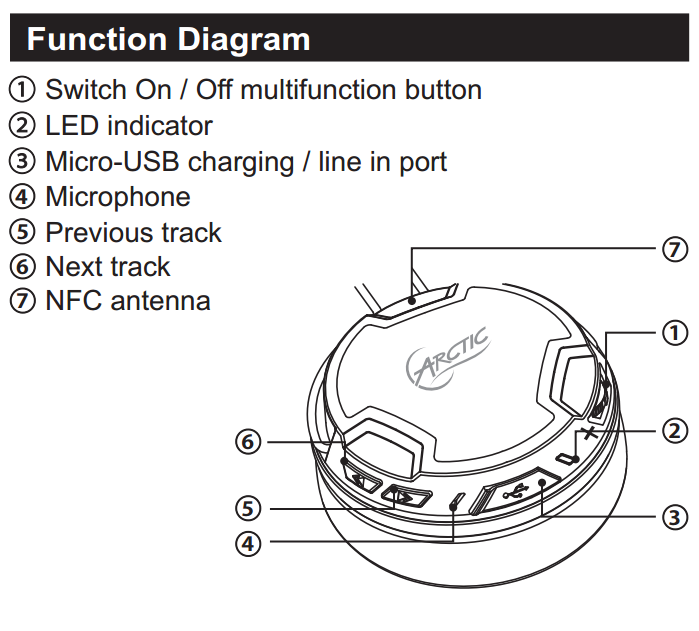 Once you've got the headphones and your device paired up the fun starts, using the headphones wirelessly. I always have a sense of freedom when using wireless headphones and with these on ear headphones that feeling is amplified, mainly because headphones leave you feeling more immersed in the audio as your ears are sort of enclosed.
The headphones don't have any sort of battery gauge, you just charge them when they stop working and that's that really, the LED flashes red when the battery is running low.
The LED flashes for a few other things as well.
Blue
Blue light flashing slowly means the headphone is paired.
Blue light on constantly means the headphone is fully charged.
Red
Red light flashing means battery is low.
Red light on constantly means charging.
Red and Blue
When both the red and the blue lights are rapidly flashing, it means the headphone is in pairing mode.
I did find that when the battery was low music struggled to stream seamlessly, it kept cutting out every 10 seconds, a quick charge later and it was all good again. I listen to a wide variety of audio, with my main audio being podcasts and bass heavy dance music coming in a close second. Two drastically different purposes for headphones I know and I can happily say that the P614BT headphones perform well at both.
The only other problem I had was trying to pair the headphones with my PC, a Windows 7 desktop PC and they wouldn't connect, which was basically a Windows Driver issue. My Windows 8.1 laptop and 8.1 tablet both paired up quickly and set about streaming audio to the headphones.
Sound Quality
With headphones it always comes down to quality and that is something that is subjective, we all listen to different things and we all like the EQ tweaked every so slightly different. I tried the headphones out playing games, watching Netflix, streaming podcasts over 3G, listening to locally stored MP3 files on an old fashioned MP3 player with Bluetooth, music stored on a Micro SD and of course listening to the latest Drum and Bass tracks on my Google Play Music account. The headphones performed well at what ever I asked them to play. The headphones didn't distort at volume or under heavy bass, the only issues I had with noise was with noise leakage, the on ear design is famed for this though and it isn't the headphones fault, it is just a thing that happens to on ear headphones, it's just listening to music loudly on a quiet train carriage might get you into trouble. Although if you're 12-18 years old that's just what you do these days.
Conclusion
The Arctic P614BT headphones are a great piece of kit, they are easy to set up, easy to control, they have great sound quality and a great battery life. To top things off Arctic are doing some sort of deal on the headphones at the moment where you can get the P614 (Non Bluetooth version) for £22.99 instead of £62.99 and the P614 BT (This version with Bluetooth reviewed here) for £33.99 instead of £70.99 – over at amazon. This offer is valid until 31 March 2015.
For £33.99 these headphones are an absolute bargain, the non Bluetooth version also is a bargain too. Just get in quick.