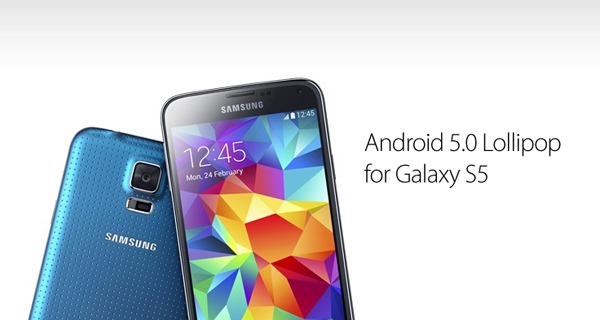 In December last year Samsung began rolling out their Lollipop update the Galaxy S5, starting in Poland, which those of us that love to hack, soon started shoe horning into our devices. Well if you're not a hacker the wait appears to be over with the update now officially landing on the Galaxy S5 in the United Kingdom.
The update itself is Android 5.0, not the 5.0.1 or 5.0.2 variants but it still brings the Material Design upgrade in some aspects, along with all of the new features that Google included with its latest variant of the Android platform but as always Samsung's TouchWiz UI is still very much in place.
Android 5.0 Lollipop update will be finding its way to more devices, especially in Europe and other international countries, over the next several weeks.
Source – Android Beat