Who out there uses their Android tablet for Work?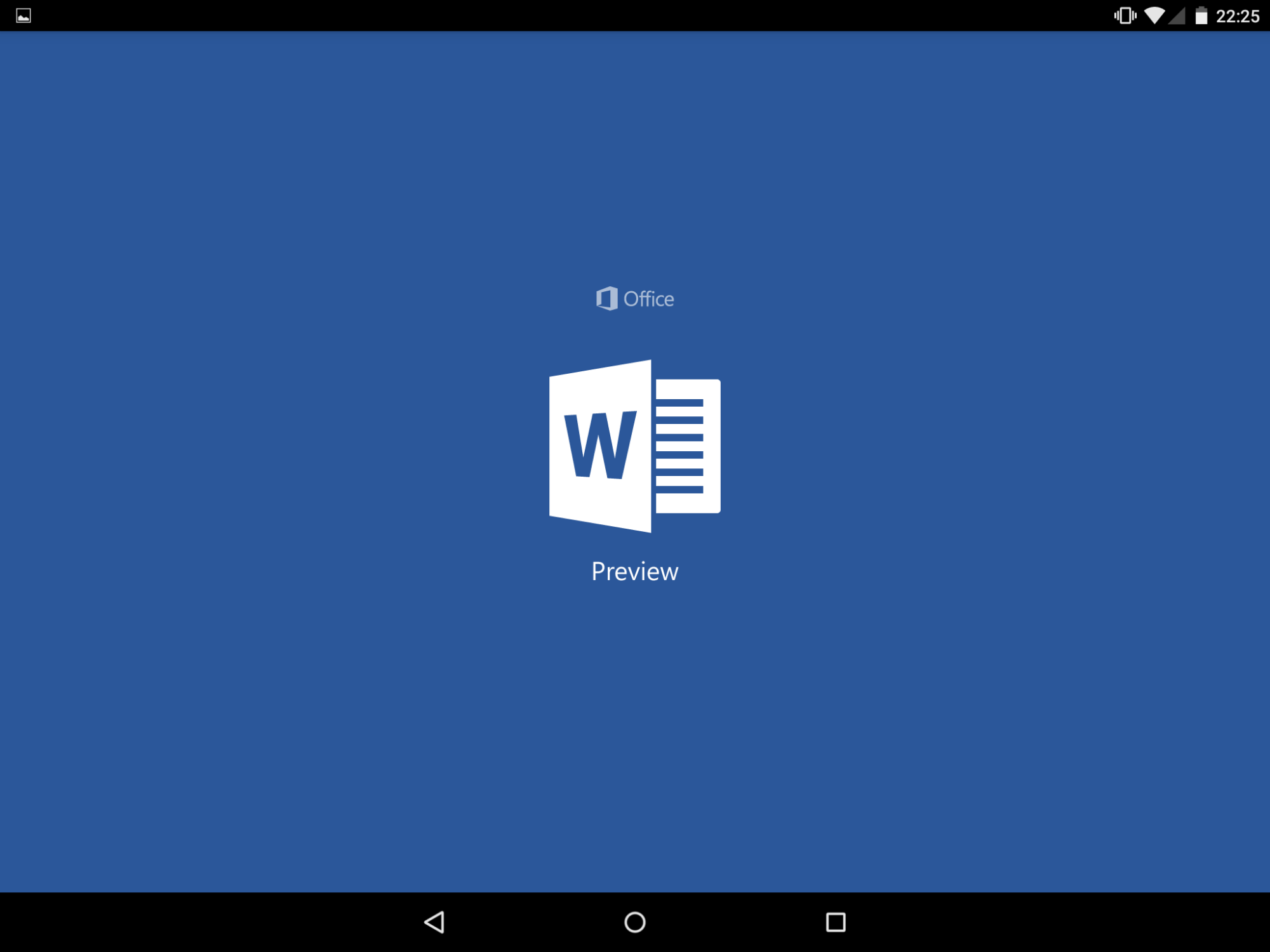 Not that many I guess, and there is one huge reason for this and until very recently the this would be the case if you were to ask iPad users the same question.
Finally Microsoft have stopped suing Google for long enough to embrace the search engines Mobile OS and bestow office onto tablets. However before you stop reading this and jump onto the Play store to search out the latest version of Word, continue reading below.
You will need to make sure that your Android tablet will meet the minimum requirements and also be aware that the service is a Beta release and that MS are really putting it out there to garner feedback from users.
Here is the comparability spiel from the Play Store (Excel in this case):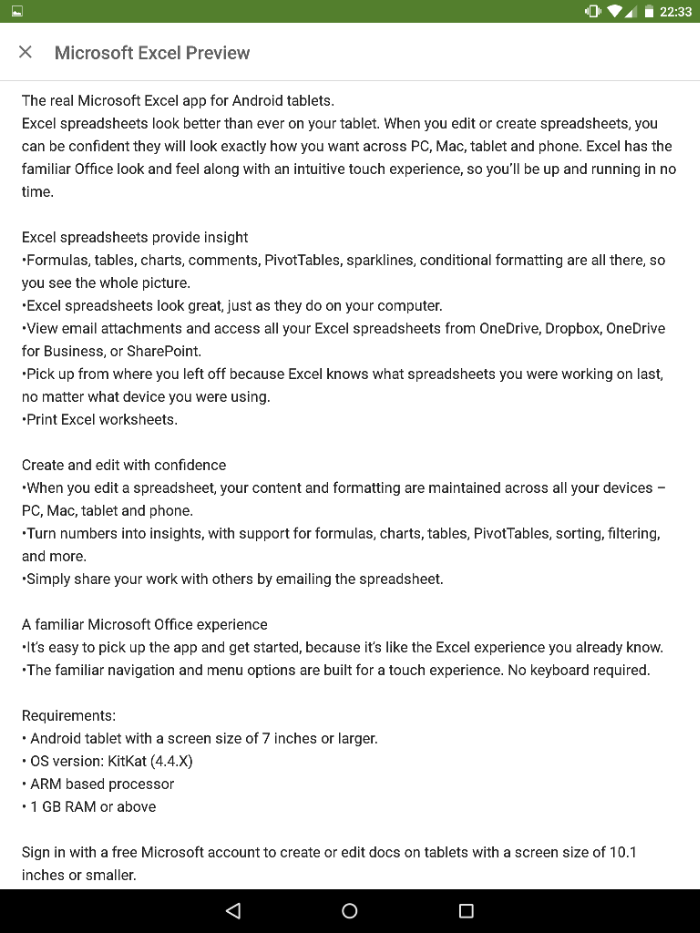 I threw all caution to the wind and dutifully downloaded Word, Office and PowerPoint onto my Nexus 9. After installing and hooking up all the apps (individually  I might add) to my OneDrive account, I was able to pick up on work files with no problem in all the apps. Using Excel on a touch screen UI does make a lot of sense as you can use a two finger gesture to control zooming in and out. Word is just as good as what you would expect from Office 2013 on a PC. In my opinion, PowerPoint is only really useful in this guise for doing edits and on the go presentations as the editing of slideshows can be a faff on a tablet – particularly without an external keyboard.
Here are some screenshots of the various apps.
If you are looking to increase your productivity on the go and want to stop hauling around the clunky laptop that work have issued with then check it out on a compatible Android device now.
https://play.google.com/store/apps/details?id=com.microsoft.office.word
https://play.google.com/store/apps/details?id=com.microsoft.office.excel
https://play.google.com/store/apps/details?id=com.microsoft.office.powerpoint