So you'd like a taxi and you're in London. There is, if we're honest, quite a selection of options. One company making a name for themselves (since 1975 no less) is Addison Lee. They offer a guaranteed car at peak times and pick up in under 10 minutes in central London. Plus, better still, they're up to 30% cheaper than a normal black taxi.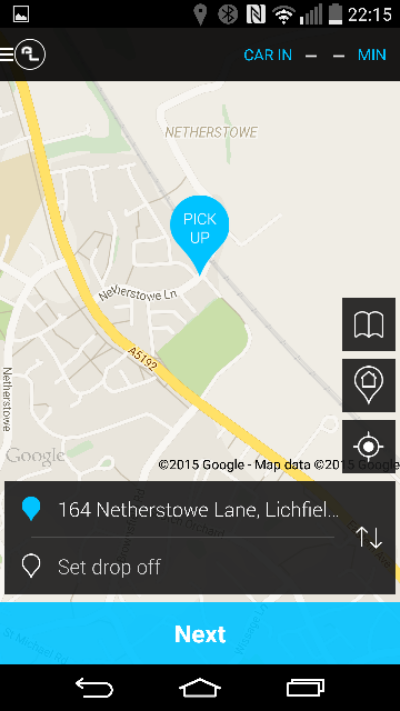 With over 4,800 cars in central London, and a fleet containing vehicles aged less than 3 years old,  they also have a selection of vehicles including London's largest executive fleet of Mercedes cars and eco-friendly Toyota Prius ones too. If you're a Londoner then you'll probably be familiar with their brand already.
The Android app is now available for free and, although you can book online through the website and over the phone, it offers a great easy to use and friendly booking system.
Getting started is very easy. Simply place the marker on the map where you would like to be picked up from and then again where you would like to be dropped off.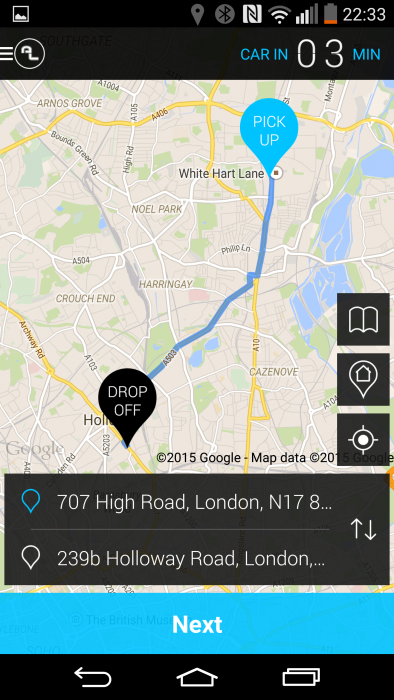 You can set a home location easily and you can find your destination even quicker using categories. Airports, stations and local destinations are listed. You will also build up frequent locations as you use the app, and they'll be listed here too.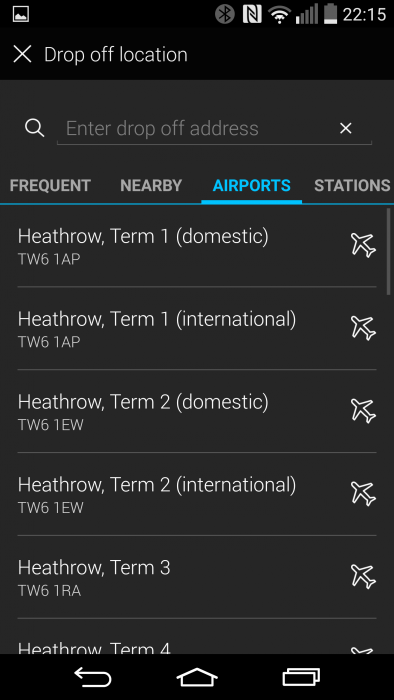 Frequent journeys can be set up and saved so you don't repeat the same process again and again. This is ideal if you're stumbling out of work or your favourite pub and just want to get home without having to spend ages faffing about in your phone.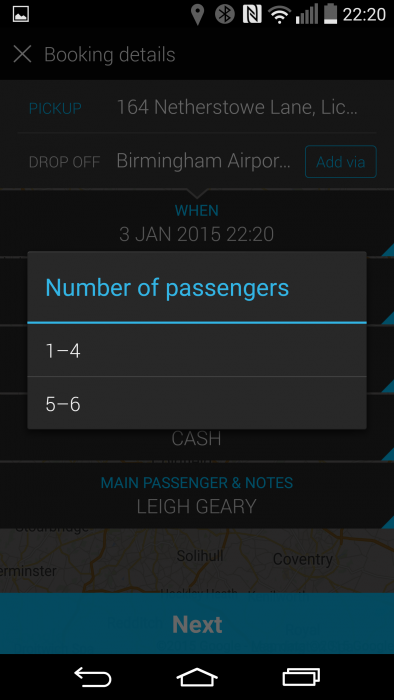 On the next screen you set how many passengers you would like to book into the car, what sort of car you would like and, more importantly, when you would like the car to arrive. In my testing on a typical journey across London I found that the car arrived extremely quickly – just a 4 minute wait here. However, for those who decide to plan a journey ahead of time, there is a very simple scheduling option. This is really easy to use and involves you just setting the time and the date after inputting your journey. Then just leave it to the app to do the booking for you.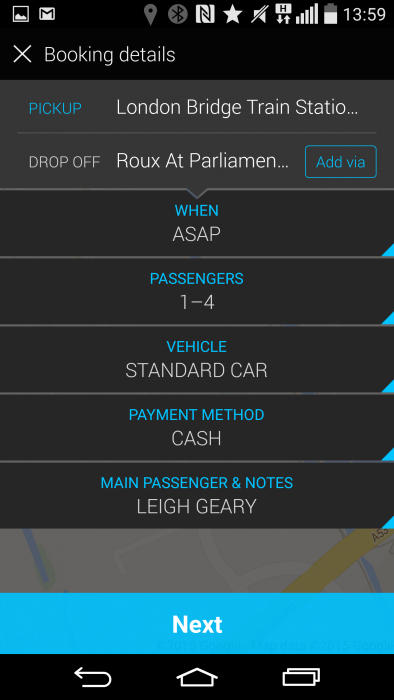 Three different car types are available, including standard cars, an executive car and a hybrid eco friendly vehicles. The price changes accordingly depending on which vehicle you choose.
Payment can be made in cash (which I'm glad to see), via an account, credit / debit card and even PayPal too. I also liked the fact that you could add your own notes to the journey – for example if you need the driver to press the buzzer for your flat on arrival or etc.
If your journey is more complex you can add additional points on your journey with the "add via" option.
Overall , experience with pain free, easy to use and very well put together.