Yes, it's me again with yet another smartwatch announcement. This time at least it's from a phone manufacturer rather than a watch maker, Alcatel I choose you.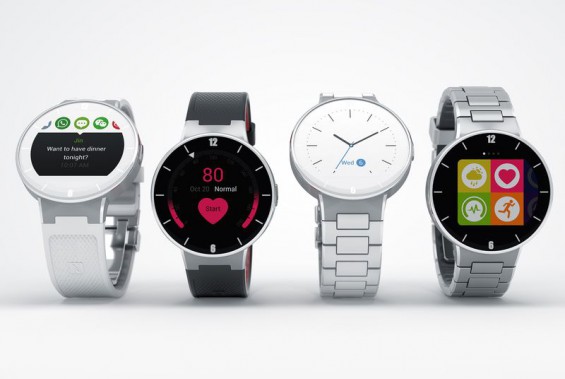 The new Alcatel Watch, yes seriously that is its name, features a round display with a semi-functional outer ring and then a main inner circle which extends all the way round, unlike the Moto 360. The main difference is that the Alcatel Watch will play nicely with both Android and iPhones, it's not an Android Wear device. Rather the device pairs to your phone using an app which then allows you to choose which apps sync with the device. In the case of Android this should be all your usual notifications, plus heart rate monitor, control music and act as a remote shutter for your camera. iPhones will have to make do with phone, messaging and mail at the moment, 3rd party support is unconfirmed but at least it gives iPhone users an alternative to the Apple Watch and the Pebble.
The other main standout feature, or so Alcatel say, is that the battery should last 2 days with normal use or up to 5 with the correct settings, i.e. power saving and not using the watch at all. When the watch needs charging you will be able to charge it using a standard microUSB connector so no need to worry about extra docks or connectors.
The Alcatel OneTouch Watch will be available later this year for $149, or £150 in the UK due to usual exchange rate shennanigans, but that makes it a lot cheaper than Android Wear and a lot cheaper than the Apple Watch. It is expected to be released in several colours, "micro-textured resin" in black/red and white as well as two metal options, although not all will be available straight away with the metal options coming later in the year.
Source: MobileFun