A "wearable early warning fatigue detector for drivers" they tell me. Hmmm. Now, cast your mind back (quite a number) of years and you may have seen David Hasselhoff driving around in a car that could talk and drive itself. If Michael Knight (aka the Hoff) got tired, KITT (the car) would chip in and say, "Michael, Michael? Are you alright? You seem to be tired?" Instantly the car would switch to "auto-cruise" and possible disaster would be avoided.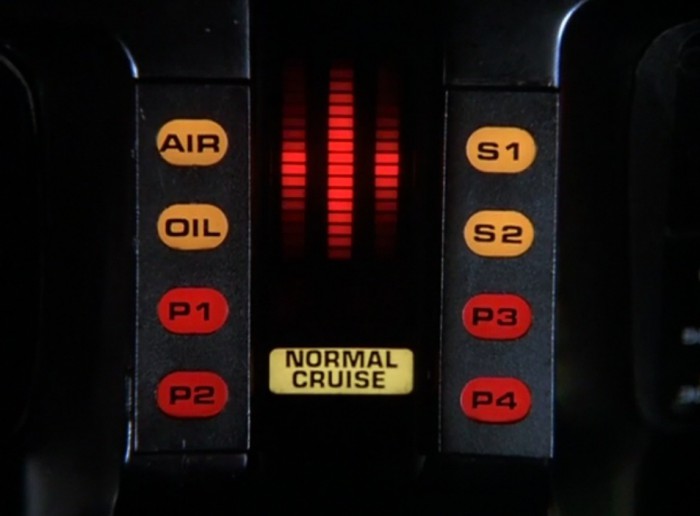 Fast-forward a few years and we've (pretty much almost) got cars that'll drive themselves, but sadly we still have people falling asleep and crashing into stuff.
Yes, I know that first paragraph has consumed most of your attention. Everyone seems to want everything spoon fed to them in nice 30 second chunks or tweets so that they don't spend time working out things for themselves, so I'll try and keep this next bit quite short. A company called MPECCA (no, me neither) have invented this band thing that you strap to your head before setting off on your journey. They sent us some pictures, but what they seem to have done here is drawn (badly) a band of some sort on a stock image of a bloke driving.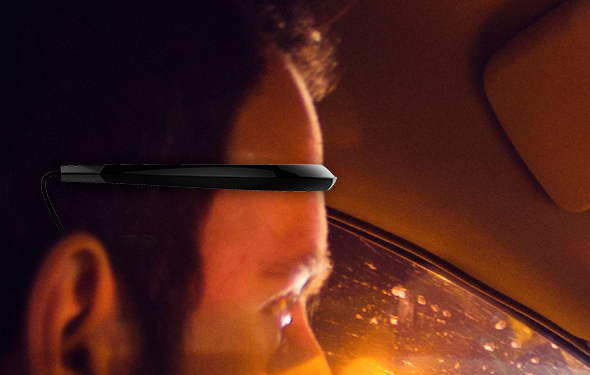 That's a terrible shot. I could do better with Microsoft Paint. Look. I zoomed in a bit…


…I digress.
This band will detect and monitor your brainwaves (yes, I really did say brainwaves) and will communicate with your Android or iPhone device to wake you up a good 3-5 minutes before you fall asleep, crashing into a stack of water-filled barrels like they do in the movies.
It is, apparently, 90% accurate and the app looks a bit like this..

Wait, wait. I know what you're saying to the screen at the moment..
"But Leigh, do they really expect me to charge this up ahead of time, download the app, get in my car, put it on and THEN sync it up just to make sure I don't nod off when I'm driving home?"
Absolutely. That's what they want you to. Do NOT use your own common sense to determine if you're too tired to drive before heading off, perhaps getting extra sleep or stopping for a coffee. Get this instead.
Oh, OK. If you were to push me I can see the safety aspect in some respects, perhaps for employers to keep insurers happy as the over-worked fork-lift driver works 18 hours straight with little or no sleep because, "we've got to hit our figures dammit".
If you want one, expect to pay $249,99 from May. Get more details on impecca.com.