A projector isn't something you'll see covered a great deal here. Yes, there's projectors that you can connect your phone to etc, but this puppy is really quite interesting because inside there's a Chromecast dongle.
Acer have strapped one inside of this so that you can watch Netflix, iPlayer, NOW TV, YouTube, Blinkbox and all manner of other streaming services on your lounge wall in huge cinema-scope mega-vision. In addition it can stream your audio to a wireless Bluetooth headset, a Bluetooth speakers or a sound bar, so you can literally setup anywhere quickly and create your own mobile cinema. Pretty nifty.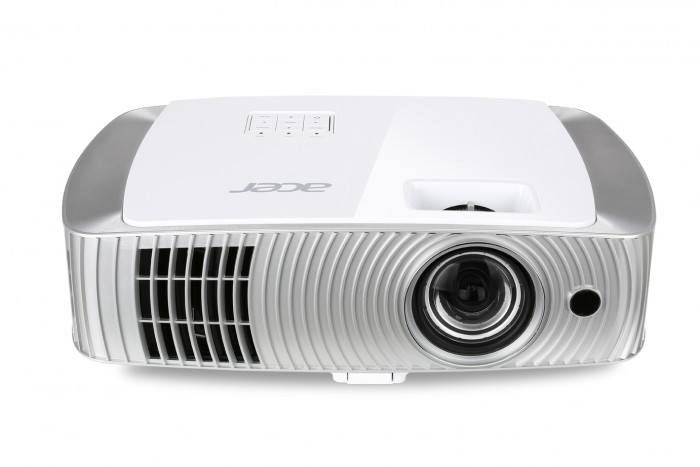 Yes OK, it's €999 (around £782), but it will give you a 100 INCH SCREEN to look at.
The projector also has the other usual methods of connecting, so there's three HDMI ports and two with MHL for charging your phone or tablet. HD Visuals and DTS Sound is also included as part of the deal.
Other features include..
– Plug and play, the optional Acer WirelessHD kit delivers 60Hz Full HD 3D wirelessly without having to change settings when connected to an HDMI device
– 2D-3D conversion/HDMI® 3D ready, it enables seamless projection of 144Hz 24p Blu-ray™ movies
– 20W stereo audio enhanced with powerful DTS Sound™ and Acer True Harmony
Further details in the press release below.