Earlier I spotted a 32GB storage card. However, you guys said I should be looking on MyMemory instead. So I did and, hey presto, this class 10 microSD popped up. It's a 64GB this time and you can bag one for a mere £17.99 delivered.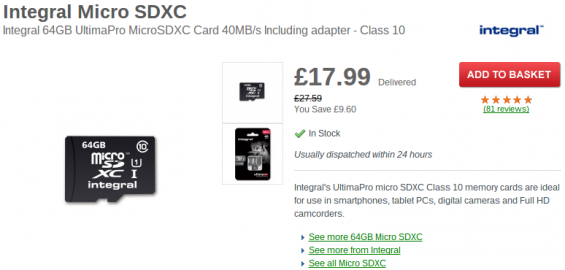 Oh, and a 32GB one is just £7.99.
Whack one of these in your phone and you'll have a stack of space just waiting to fill up.
Every time I do these posts there's always the odd comment from someone who's found a microSD card cheaper. So, if you know of a cheaper one do let me know! 🙂