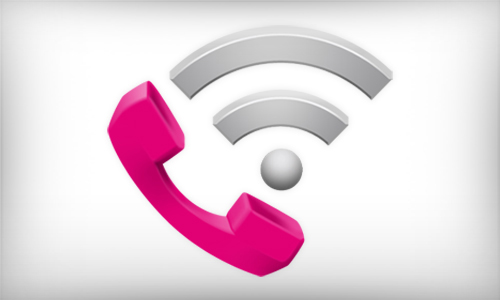 Ever been stuck in an area with little to no signal at all but needed to make that all important phone call?
Lets face it, we have all had this one time or another, and with WiFI being more widely available with even faster speeds than before wouldn't it be great if we could just turn on WiFi and make calls over this instead?
Apple announced this built in service with the launch of the iPhone 6 and 6+ and also announced that T-Mobile USA and EE UK are the launch partners.
Whilst T-Mobile US have had this for a little while now, the bad news is EE customers will have to wait that little bit longer with a delay unto early 2015 been mentioned.
An anonymous tip to us talks about this delay due to testing which is a big shame for many who wanted to try this out here in the UK.
Since we received this tip, the EE Forum has been updated with the following post:
Hi all,

As many of you know, we are currently working on the launch of our WiFi Calling service. The initial plan was to enable the service this side of Christmas, but we've increased the testing time to make sure the voice experience is exactly as it should be – we'll keep testing and refining and will launch the service as soon as we've got it right, which we expect to be early next year for iPhone 6 and 6 Plus. Android versions will follow not too long after.
The key point to remember is this is a built in service on the device and not a separate application such as Three inTouch or how typical VOIP systems like Skype work.
This means little to no setup is needed, just an update to your carrier settings once the network enables it and connect to a WiFi hotspot.
Check out the video above if you want to see just how this works, and once we get more information on EE we will of course update you.