At this time of year we're probably all thinking of a nice home-cooked meal. Brussel sprouts, turkey, roast potatoes and all the trimmings.
Problem is though, this is all a lot of work. So give yourself, your mother or whoever a break and get yourself a takeaway instead.
I've got to admit, last year I'd had several big festive meals on the bounce and we ended up having a McDonalds. It was just something different, and it meant that we didn't have to cook.
This year, and at any time you fancy, you can order some food in very easily with the Just Eat app. It's available to iOS, Android and yes, Windows Phone too. It's free and it'll basically let you order food from selected takeaways. You tell the app where you are (or where you will be when you place the order), then you choose your restaurant, check the menu, decide what you'd like, any extras and any special requests, then you wait and it'll arrive to your door.
We've taken a look at this app some time ago, but it's been updated a number of times and, with the festive season well and truly here, we'll have a look at the full ordering process from start to finish.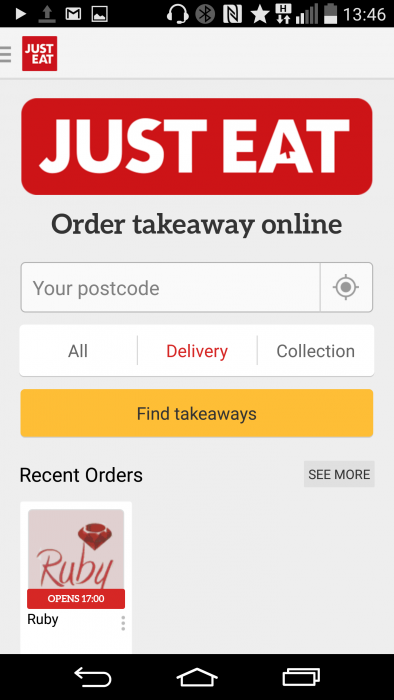 First up, and thankfully, it's straight into the bits you want. The location and whether you want delivery or collection. You can also swipe out from the left at this point and look at your orders, your recently viewed menus and takeaways or – if you need it – a full help section. You can just hit the button on the right and it'll automatically grab your location from the GPS data.
Once you've done that it'll list the takeaways you can choose from. You do get a healthy selection of 20,000+ takeaways across the UK with your local ones shown on the next screen. You can then switch to a map view to see exactly where they're located (ideal if you're going to collect) or tweak the results by user rating, offers, distance and cuisine. It'll also show when each one opens. Sadly, if the takeaway isn't open you won't be able to place an order ahead of time unfortunately. You can do this on the main Just-Eat website but not through the app, which is a little weird.
Click into each takeaway and you can flick through the entire menu, check customer reviews (submitted by other Just Eat users) and see all the opening times for the entire week. There's also a link to the Food Hygiene Ratings at the bottom of each page, although this does tend to dump you into the Food Standards Agency where you then need to search again for the restaurant in question. This, I think, is basically because Just Eat and the Food Standards Agency are two different entities and the FSA may not have opened up their website sufficiently to allow other developers to hook into the data remotely.
If you're having food delivered then charges for this will vary depending on the takeaway in question. Some offer free delivery within a certain distance, others offer free delivery if you spend a certain amount on food etc. You can also see any offers and full information about the takeaway, their specialities and the all-important user star-rating from most pages.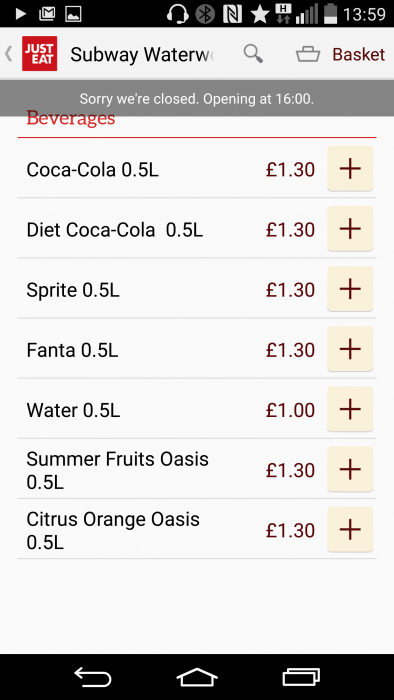 Ordering your food is easy. It's categorised usually, and you'll find starters, desserts, beverages, pizzas, kebabs etc etc. Head into one of those categories and you can simply find your choice of food and hit the big "plus" sign right next to it. A running total on the top right along with the amount of items in your basket will be displayed and you can always tap this if you need a reminder on what's in the basket. It'll also let you switch from delivery to collection if you change you mind and there's allergy information too.
As you go through the menus you'll also find additional details (where the takeaway has added this) detailing what is in the meal and you can remove stuff easily by clicking the "minus" sign. Once you're ready you can then go through to the checkout. If you have a Just Eat account then a lot of the card-entry hassle is already done for you, but ahead of that you've got the chance to enter any allergies you may have or any special instructions to the takeaway or driver. This is great if you want to slightly amend things, like perhaps adding extra sauce to one meal or removing from salt from another etc. If all else fails you can click a link to dial the takeaway or Just Eat themselves to resolve any minor concerns. We did this with our order as we weren't clear on something and it was all sorted out within seconds on the phone.
The payment screen allows you to pay with a stored debit / credit card, with discount vouchers or the good old fashioned way (I'm so glad this is still here, even in our ultra-modern world) – payment by cash directly to the delivery driver or to the staff when you collect.
After that, it was just a matter of waiting for the food to arrive. I ended up paying on card and then ordering a bit extra on the phone and paying cash for that. It's still flexible enough to do "out of the box" things like that.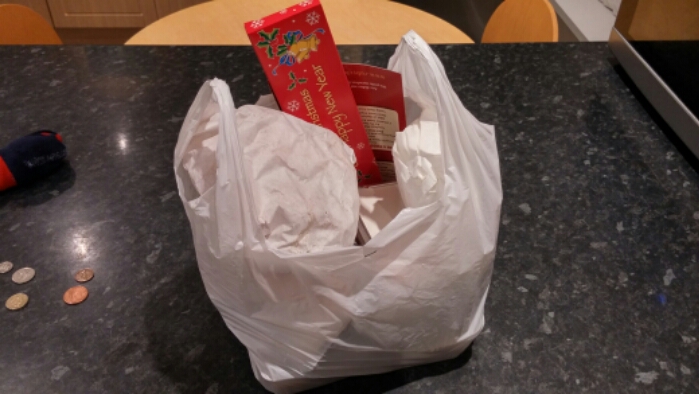 Overall, if you're tired of cooking or want a quick-fix, it's ideal. I would like some way of perhaps re-ordering an order I've placed earlier (I couldn't find a way of doing this), plus I'd like the ability to pre-order through the app (only available via their website) and a way to leave a review (only available via their site) but overall it's simple, easy-to-understand and the app delivered our Chinese meal quickly to our house after I'd placed the order at the shops 30 minutes earlier. Oh, and thanks to the Ruby in Lichfield for the food and the free calendar! Both are great 🙂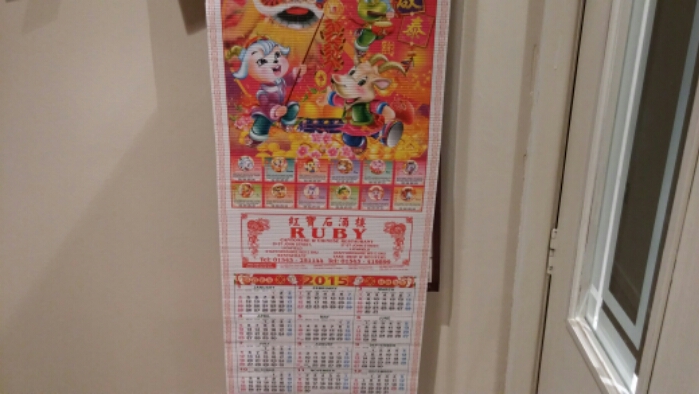 Get the Just Eat Mobile app from the links on their site.
Just-Eat Mobile App Review
Easy of use - 9.1
Features - 8.3
8.7
Quick, simple and easy to understand. The way it should be, even if the website does have a few more features.