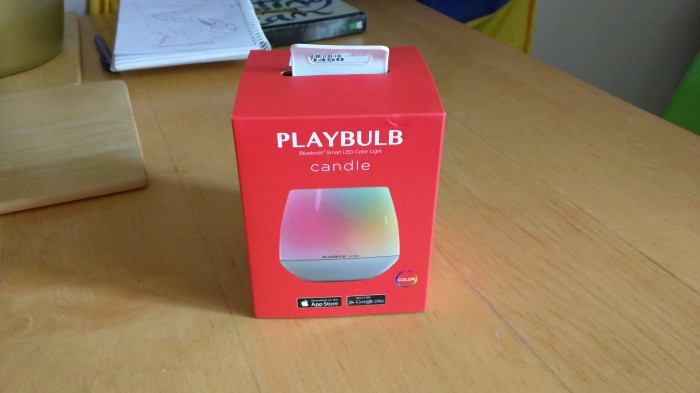 In keeping with the theme of Christmas gifts, some more presents have arrived from the elves workshop. This time around it's a candle that should bring some festive cheer to the cold dark days of winter.
We recently reviewed the MiPow Playbulb Rainbow and we liked what we saw. This is another item from the same mindset that came up with that great little trinket. This time around we have something that is designed to mimic a candle in both the aspects of lighting and also fragrance.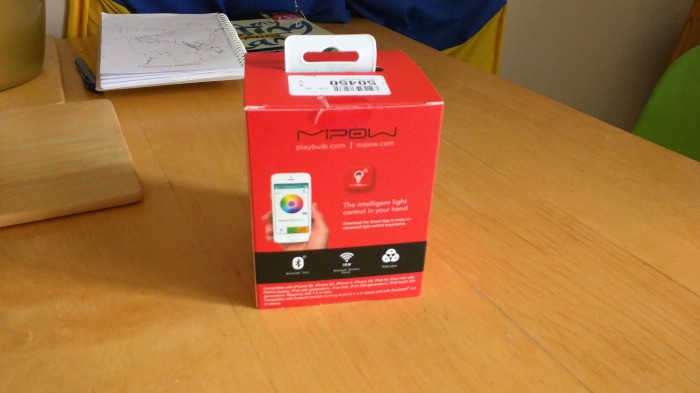 The basic elements of it are very simple. We have a small, low wattage bulb that is most likely LED and is capable of a wide gamut of colours. All of this is set into a sort-of candle shaped holder that also houses the 3 AA batteries needed to power the bulb and the Bluetooth connection with your phone of tablet. Finally in the area just around the bulb we find a "scent chip" holder that will allow for a variety of scents to be released into the surrounding environment. Making things smell nice. Unfortunately there is no indication as to what the scents actually are so it is a bit of pot luck as too what you are going to get.
The overall effect is very pleasing and my son especially liked it when it was set to flashing mode (modes are controlled by a dedicated app). It is a shame that USB charging of an internal battery couldn't have been implemented as I imagine this will deplete batteries fairly quickly when in intensive use.
The app that is used is the same that is used for MiPow's other Playbulb speakers and lights. Here are some screen shots of it below.
Some of the enhanced features are somewhat redundant here (Security mode and Sleep/wake mode) as it would require the candle to be on all the time. This is not really an option given the fact that this is not running off a mains power supply. However, I can see why they have integrated it into the app and it is nice to have the functions if needed.
So if you are looking for a gift that is suitable for all ages then the Playbulb Candle can fit the gap quite nicely. Just be aware you will need to stock up on those AA's although as it's Christmas soon. If you're wise then I guess you will have that one covered already.
It is available right now from MobileFun for a bargain of £14.99