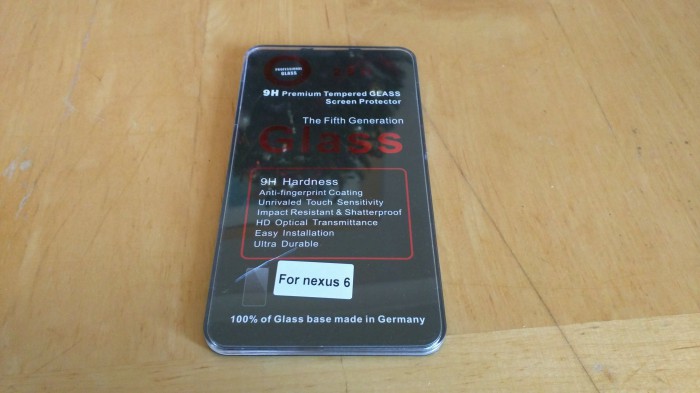 You're sitting there on Christmas morning and you've just received a new smartphone. It looks brilliant in that pristine just-out-of-the-box way. You are concerned though, as you're worried about taking it into the great outdoors without wrapping it up in cotton wool or perhaps oversized bubble wrap. Just in case the worst happens and it slips out of your hand and then, in slow motion, falls to the ground screen first.
The sweats have begun, the worry is setting in … what will you do ?
Don't worry. The team here at Coolsmartphone are here to help once again. 🙂
Screen protectors. There are so many different options out there and it's a nightmare to know which one is going to be best. I have tried most different types but this time around I decided to try something different, hence the MFX Glass Screen protector.
First things first. This isn't just a piece of film that is going to cover the screen of your phone. Oh no, this bad boy is actually a layer of toughened 9H glass that will adhere to your phones screen. So it will obviously add some bulk to the phone and it will somewhat detract from the look of the phone. That being said it will stop your screen from getting scratched whilst maintaining the clarity of the image presented on the screen.
As the corners of the screen on the Nexus 6 are above the bezel, this is going to be noticeable. You can see it more than the Xperia Z2 for instance as the bezels around the screen are slightly higher than the screen level. It will also add about 1 mm thickness overall to the screen.
Lets look at the kit we get in the box.
As you can see, we get the fairly standard sort of stuff you'd expect here. A microfibre cloth with alcohol wipe, a squeegee tool, lint removal sticker and the actual glass itself. The instructions are very clear about the application process and it is fairly straightforward to do. It is thankfully a dry application, unlike some of the others I've tested. It's really just a case of making sure that the screen is perfectly clean prior to the application so as to avoid the dreaded "dust spot".
Here are some pics of the end result. I've got to admit, I am pretty pleased with it. This was something I was dreading doing as I don't have a particularly good track record with these things.
My only complaints here is that, as mentioned above, this does sit quite proud of the screen. That, though, is dependent on the phone design more than anything else. This is an issue that you will get on the new iPhone's as well, so be aware of this going in. I have got a case on my phone that will hit the ground before the screen so I am happy that this won't be an issue for me.
So there you have it, the MFX Screen protector for Nexus 6. It is available right now from MobileFun for £12.99 for most popular models of phone, including iPhone 6 and iPhone 6 Plus. I'm sure it will be on a Christmas lists this year.