Reader's beware: this is very much a first world problem!  Nonetheless, for those interested in tech matters it is a real issue.  So, without further ado, here's my story.
Much has been written lately about long-time Windows Phone users switching to other platforms.  This article blames the update process, while this one blames the app situation.  My reasoning was related but slightly different.  Let me start with some background: like many writers and readers of this site, I began in the good 'ole days of the HP IPAQ and Windows Mobile 5.0.  A variety of devices, particularly the lovely HP IPAQ 6515 phone, persuaded me that smartphones were the future.  The release of Windows Mobile 6.0, and great handsets like the Palm Treo 750V (I still have one of these on a shelf in my office to admire!), merely served to prove that I was right.  Windows Phone 7 and the HTC Pro 7 reinforced this belief, particularly the seamless integration with Exchange and the ability to use the device with my work account for emails, calendar, contacts etc.
All this being said, I've dipped my toe extensively into Android.  I didn't like the first handsets but one of my first phones was the HTC Desire Z.  I liked the customisation possible on Android, particularly compared to the locked down nature of WP.  After that point I frequently moved between Android and Windows Phone.  I always preferred WP but would frequently get fed up with how little I could do with it.  My main attraction to Android (shallow I know) was that most handsets had LED notification lights and you could do anything to them.  I almost always rooted them so that I could change the DPI and make the font tiny, something I'll return to below.  The release of the iPhone did nothing for me.  I didn't particularly like Macs or Apple itself, and the tiny screen, somewhat pretentious nature of it, and overpriced and underspecced details really put me off.
Last year I decided, having had a great number of Samsung, HTC and Motorola handsets, that I had gone off Android.  Although I liked the ability to customise, I had got bored with rooting and the frequent hours spent installing and uninstalling custom ROMs.  I had also got fed up with the look and feel of Android, particularly the way that it all felt so patchwork.  WP8 offered a reliable, clean interface, and I found the home page with live tiles useful and attractive.  So I decided that WP was the future and I would no longer bother with Android.  That didn't last long though and getting frustrated with the lack of useful apps I often wandered back, buying the LG G2, The HTC Butterfly S, and most recently the LG G3.  At the same time I had flitted between the Samsung Ativ S, Lumia 1520, 930 and most recently the 830.
Each time I reverted back to Android I instantly regretted it: I couldn't find a keyboard that was as usable or reliable (in accuracy and auto-correction terms) as the stock WP one, I couldn't find an email programme that was as straightforward and reliable as the WP stock one, and I found that my information never synced as seamlessly between phone and PC.  At the same time, the app situation continued to annoy me, as did the way I used the phone.  I'm not really a gamer so that didn't bother me, but I did want BBC iPlayer, Sky Go, BT Sports etc as my train commute to work is quite long.  The WP app situation continues to improve, but the WP versions are frequently poor versions of those on iOS and Android.  BBC iPlayer is a case in point, last time I checked you still couldn't download programmes for offline viewing, as you can on other systems.  Furthermore, I use my phone a lot for work, and that means the email programme and Office applications.  WP email is great, but the fact that I couldn't edit a previous email when replying or forwarding was incredibly frustrating.  Similarly, the built-in Word app is nigh on useless, particularly for someone who wants to know page numbers and have the ability to look at footnotes in documents.  In both cases there is little alternative on offer.  Android could resolve these but I had completely gone off it.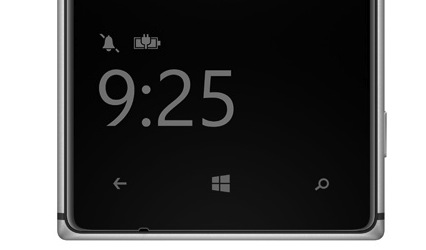 Where could I turn? I was deeply attached to WP and greatly enjoyed the overall user experience but I was further put off by the handsets on offer.  The Lumia 1520 had been my daily phone for 4 months (long by my standards) but I had finally got fed up with not being able to use it one-handed and with stabbing myself in the groin each time I saw down.  It was a difficult decision as I found the Glance screen to be one of the best and most useful innovations in a long time (I know Nokia had previously used it, but not on decent smartphones), and the HD screen, memory card slot, and decent camera were all very appealing.  But I had persuaded myself and so I sold it for a Lumia 930.  The camera and screen were great, as was the handset size, but the lack of memory slot and lack of Glance annoyed me, plus I had also got used to stellar battery life, so as soon as the 830 was announced I once more switched.  For a time this satisfied my cravings, with the Glance screen in particular being a saviour.  But I longed for a high-end device that combined a great screen, great camera, with decent storage capacity (if not a memory slot) and all we got, repeatedly, were more low- to-mid range devices from Microsoft.  Perhaps had the HTC One M8 for Windows been available in Blighty it might have been enough, but it was my birthday that changed everything.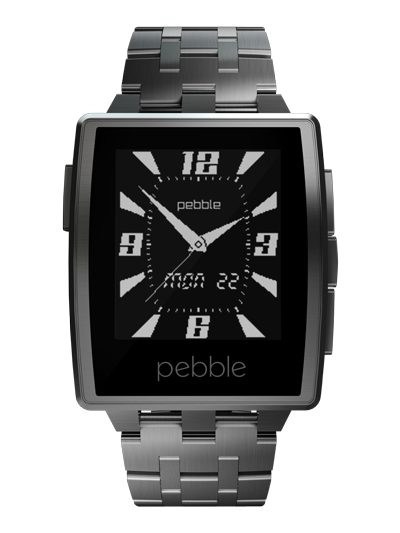 I received a Pebble Steel and instantly fell in love.  Battery life was great as was its potential.  The problem was that it didn't play nicely with WP.  A few third-party apps exist but these are a pain to use as the lockscreen has to be disabled and the app has to be the one most recently open.  Not really user friendly.  So my mind started to wander and I got thinking: surely all those trillion iPhone users can't be wrong, perhaps I should make a drastic switch, particularly now that the iPhone 6 had a decent (if still slightly small) screen size.  It almost felt like I was cheating, moving to the dark side, but that's what I did.  I got rid of my 830, sold my Ipod Classic and bought a 128GB iPhone 6 to combine the two.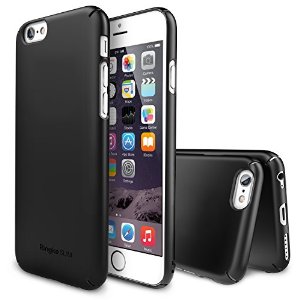 I've been using it for almost two weeks now and have mixed feelings.  As someone who used to root phones primarily to get a small font, I am in love with the tiny writing.  As someone used to the consistent feel and reliability of WP I find the iPhone to be great.  It works well, looks good, and interacts beautifully with my Pebble watch – I especially like sitting in meetings and being able to check messages on my watch or being able to swtich tracks without getting my phone out of my pocket.  It feels odd in the extreme to search for an app and find that it actually exists on my platform! I can edit emails properly and there are a variety of MS Office-related apps available.  But it doesn't have Glance, it doesn't behave like WP, and I don't really like it as much.  It's far more practical and so I'll keep using it (or so I think at the moment) for the foreseeable future.  Battery life isn't great, particularly the way I use it, but apart from the 1520 nothing I've owned has compared.  All this said, I have high hopes for Windows mobile 10.  I hope and yearn for a high-end device and I long for the unified app market to ensure that decent versions of apps appear.  So, dear reader, here is why I switched, why I'm currently staying put, but why I really long to escape the dark side and return to Windows…