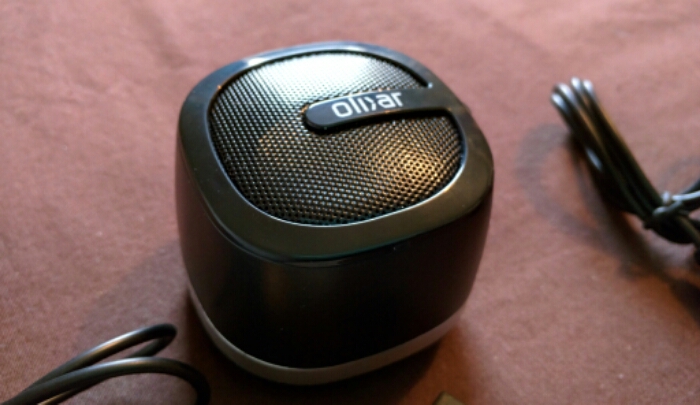 It's that time of year where you start to panic about what to get for the slightly tech savvy people in your inner circle of family or friends.
You have trawelled through all the usual shops. You've already emptied your wallet/purse and your credit card has melted from over use during Black Friday or Cyber Monday. Yet, you still have to get more gifts.
As a last resort you think, "I know! They have a phone, they listen to music, why don't I get them a speaker?"
Sounds like a plan, however you still have the problem of very little money but you need to get them something decent. Mmm……… what to do?
Now as a reader of our site you will be no doubt aware of the existence of MobileFun. It just so happens that they are doing a pre-Christmas sale on a selection of goodies, including portable speakers.
So instead of you having to search through the options we have picked up one of our favourites. I present the Olixar BabyBoom Wireless Mini Speaker.
This miniscule speaker is a powerhouse with more than enough volume to fill a small room adequately. If that isn't enough, it's both wireless and accepts auxiliary input, so when Gran and Grandad come around on Christmas day they can always plug it into their Walkman (circa 1990) and listen to a bit of Vivaldi. You see, here at Coolsmartphone we are always thinking of the little things.
The speaker really is tiny but all the things you can think of are there. It has the ability to skip tracks and pause. It also has a mic so can be used as a speaker phone for conference calls. It could even be justified as a business expense in the right circumstances (I'm thinking office Secret Santa).
The sound levels beget its small size, it has the output of 3 Watts and you can actually hear bass from it, which is unusual at this price point. All this from something that will take a full charge in less than 2hrs and has a continuous run time of up to 6 hours.
In the box you get a hand strap, USB charge cable and a double-ended 3.5mm audio cable plus the speaker itself. The speaker will work on a wide variety of surfaces without distortion as it is upward facing, unlike some of the other ones I have tested in the past.
There is also a voice that will give you feedback as to which modes you're using and, although she is a bit overly chatty, it gets the job done and leads to little or no confusion as to what is going on with the speaker.
Here is wee video showing the unboxing and pairing of the speaker..
All in this is a very powerful little speaker and it is great value for the current selling price of £16.99