It's that time of year again, so we're on the hunt for deals and bargains on the internet. One that caught my eye, purely as a cheeky gift for myself, was this Hibsan Nano quadcopter.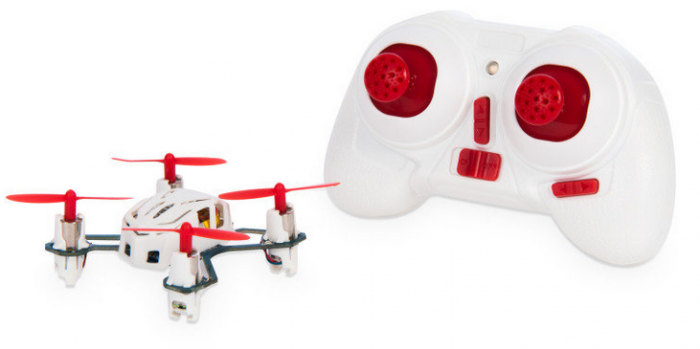 Bigger (and more expensive) versions equipped with cameras have been making the news lately after one flew a bit too close to a commercial airliner during landing. This, for just £16.98 with free delivery, is a cheaper alternative and only needs two AAA batteries to get in flight.
It's easy to control (a lot less crashing into the wall, especially if you take it outside) and it's the smallest radio-controlled quadcopter on the market.
I'm sure this'll be ideal for both kids and Dads over the Christmas break, as both fight for the controls in a local park or field. If you want something a bit bigger, check out the other quadcopters on the eBuyer website.