Using your phone for writing tweets, Facebook updates and brief emails is easy enough. There's a variety of keyboards available and you can use Swype-style keyboards to improve the speed of your data entry if you wish.
You can even use these on-screen keyboards for writing more wordy content, such as longer emails, novels or short stories, but you'll probably secretly wish you were sitting at a "proper" keyboard.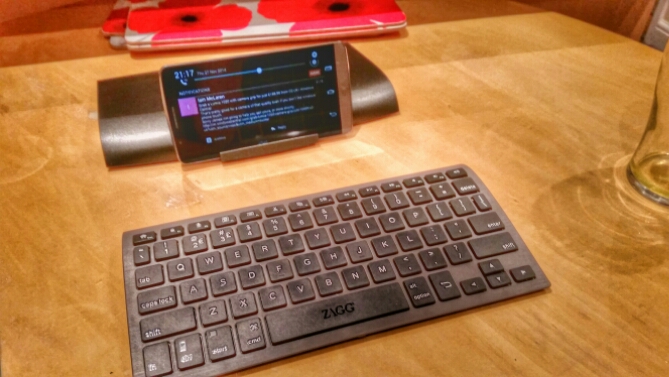 This brings me to this exact moment. It's Sunday evening and I'm on a long train ride from Edinburgh to Birmingham. I've got about 4 hours of "downtime" and I want to be productive. Writing a review like this on an on-screen keyboard would definitely give my thumb some exercise, but I want to bash out my thoughts on a real keyboard. I'm in a cramped train seat with a tiny tray-table and there's really no room for even the smallest netbook, let alone anything else.
This is the Zagg Bluetooth keyboard. It's a proper nifty little idea and, although it's been done before, this is ergonomically designed and well put together with a cover that also acts as a stand.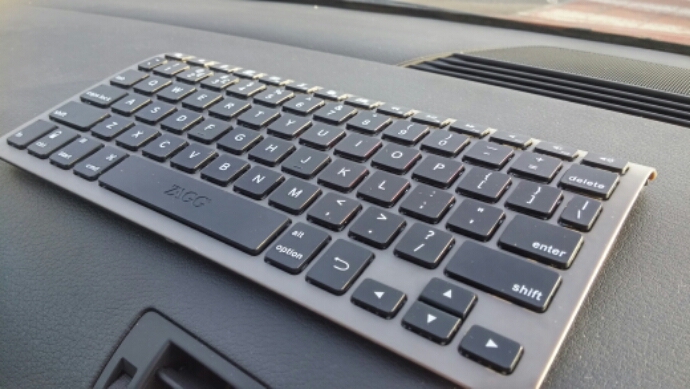 Using the keyboard is a fairly simple affair. You charge it via the standard microUSB port, select the device OS in question (there's a toggle switch on the bottom which lets you choose Android / iOS / Windows) and then it's just a matter off turning it on and pairing it with your phone or tablet. The act of powering it on triggers the pairing mode and it'll last a full three months with "regular" use according to the manual I've got here. It's got rubber feet so there's no slippage either.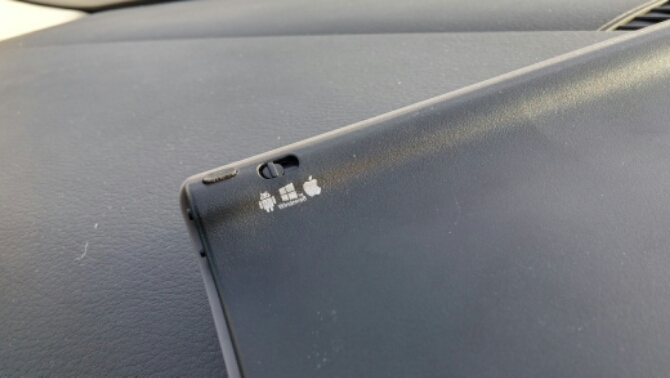 Without a mouse there are a few little things you'll need to start learning. Keyboard shortcuts is one major area. For example, if I'm writing in GMail I can use CTRL+ENTER to send mail, then I can use the arrow keys to move around the mails in my inbox. There's other shortcut keys too, and the keyboard includes a number of additional helpful buttons above the numbers row to help you out. With these you can adjust the volume of your device, copy and paste, control music playback and more besides.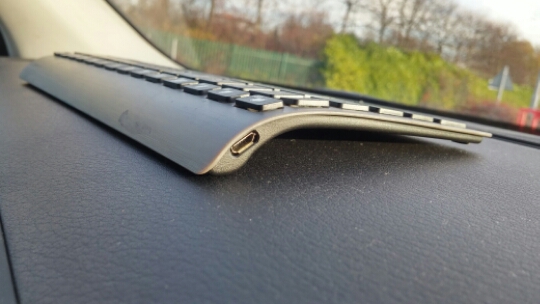 The keyboard itself, whilst not strictly "full size", is easy to get used to and has all the characteristics and feedback of a normal laptop keyboard. Look away and continue typing – you'd be forgiven for thinking it was a real keyboard under your fingers.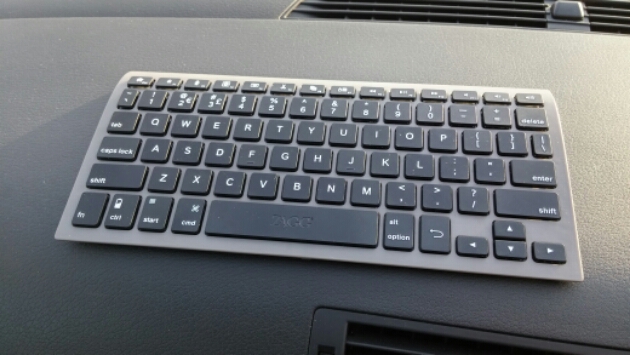 I did have a couple of minor niggles – the speech mark is in the wrong place, even though this is the "UK" model with the pound sign on. Sorry, I'm old-school. I like my speech marks on the number "2", not on the bottom-right of the keyboard.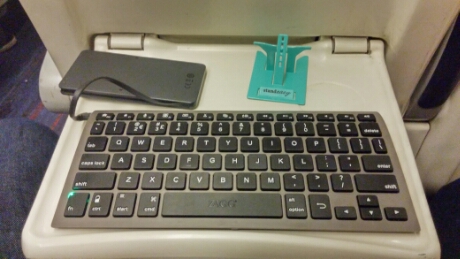 As you'll see from the picture above (which lacks the phone because I used that to take this snap), I was really restricted on space and couldn't fit the lid into place. By the way, in case you're wondering, that's a portable battery pack / charger on the left and I'm charging the keyboard because I didn't get the time before heading to Edinburgh.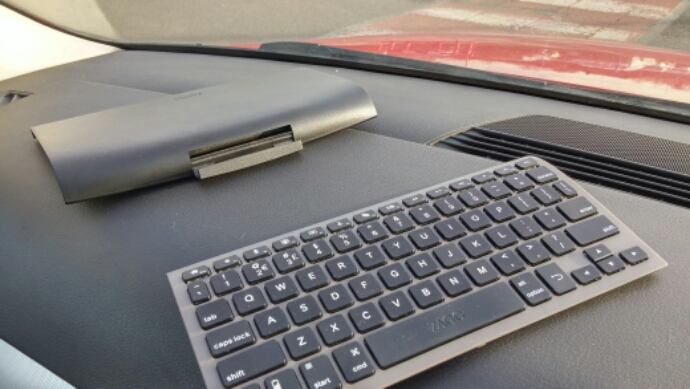 The lid, which doubles as your stand, has to flip around to prop your device up, and I kinda wished there was a way to maybe attach the device to the main keyboard or sit it in a holder there. In it's place I ended up using the trusty StandEazy, which I've reviewed separately always carry around should the need arise.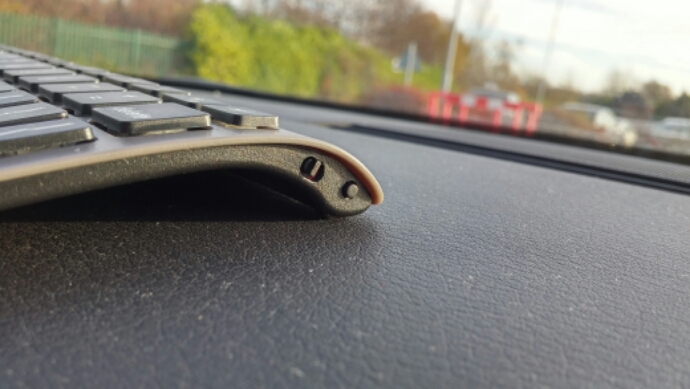 Here's a video showing the keyboard in the cramped conditions of my car…
Overall though, the keyboard was curved at an angle that made typing easy and comfortable. It's a very nifty accessory. If you're planning on doing some writing and you travel around a bit, or if you're fed up of hammering away on your iPad whilst you stare directly down at it, this really would work for you. Grab it from eBuyer for £38.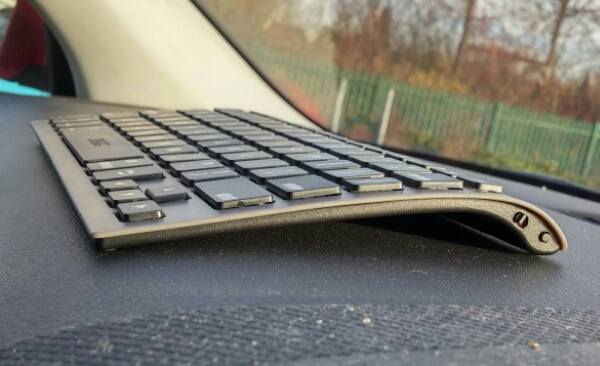 ZAGGkeys Universal Keyboard Review
Design - 9.4
Battery life - 9
Ease of use - 8.7
9
Simple, curvy, comfortable and capable of raising eyebrows.