I don't generally post about crowd funding projects but this one I'll make an exception for. You may have already read about PEEK a smartphone attachment that is designed to allow a full eye exam both vision and health of the retina (the back of the eye) to be carried out anywhere, particularly in the developing world.
http://www.youtube.com/watch?v=BuYuPLuBR7o
The project has been in development for a few years now but to help get the 2nd part off the ground, it has been opened up to crowd funding. Peek Retina is the really cool bit in my opinion, although that might be the optometrist in me talking. It is a simple clip-on adapter that allows smartphone users to image the front and back of the eye, take pictures and then send them anywhere in the world for diagnosis. This has so many applications in helping prevent treatable blindness due to cataracts, detecting diabetes and in treatment of malaria – yes, they all can be seen in the back of the eye.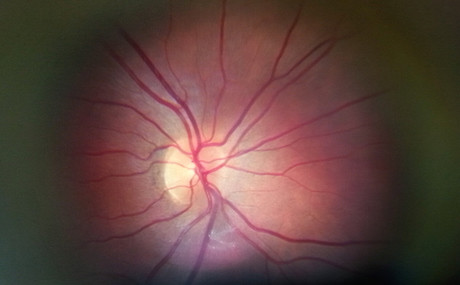 The appeal opened a week ago and they have already reached almost £40,000 of the £70,000 target with 40 days to go. £60 will even get you a Peek retina of your very own to play with, not to be used for diagnosis unless a fully qualified GOC registered optometrist. To donate head to the source link below, to watch the founder explain what Peek is all about just watch this video.
Source: Indiegogo